Elle Fanning In Negotiations to Star in Musical 'God Help the Girl'
Crafted by Belle and Sebastian lead singer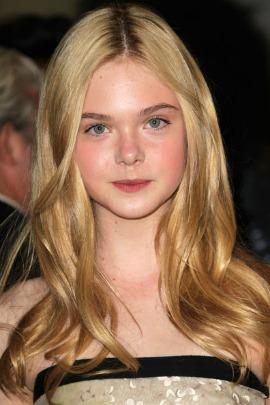 There's absolutely no reason to think that one would ever have to choose between warring Fanning sisters, but should it ever come down to it, little sister Elle Fanning is the clear winner. While Dakota has drummed up roles in films like "Man on Fire," "War of the Worlds," the "Twilight" franchise, and "The Runaways," little sis Elle has worked with directors like Crowe, both Coppolas, and Fincher. Next up, she's likely to play Princess Aurora in the live-action "Maleficent" film. Oh, and she's still just fourteen-years-old.
But what's most endearing about Elle's work is her choice of work - like her potential role in Stuart Murdoch's musical, "God Help the Girl," a film that comes with more indie cred than you can shake a stick at.
Variety
reports (via
Cinema Blend
) that Fanning is currently in negotiations to co-star in the film, which centers on girl group leader Eve (yet to be cast), her guitarist (likely to be played by up-and-comer Olly Alexander, also in negotiations), and American teen Cass (Fanning's potential role).
Murdoch is the lead singer of the group Belle and Sebastian, and the project comes directly from his musical leanings - it was conceived of in 2003 when Murdoch began penning songs that had "a 'girl group' sound." Those songs were eventually released on the concept album, also called "God Help the Girl," with Catherine Ireton singing as Eve. The production then turned to Kickstarter for financial backing, eventually making almost $100,000 to be used for the project. Casting has reportedly "spanned the globe" and been on-going for some time, with Fanning emerging as the top pick. Murdoch has written the script and will also direct the film.
With filming set to start in June in Glasgow, news on the final casting pieces should be coming soon, but any project that involves Fanning instantly gets a credibility boost from me.