New on Netflix Instant: Oscar nominees 'Syriana' and 'Boyz N the Hood'
Plus 'Once Upon a Time in the West,' 'Superman,' Woody Allen, and more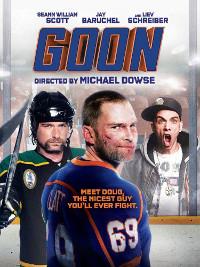 "Goon" (2011) is Seann William Scott as a former bar bouncer turned enforcer on a minor league hockey team. He can't play but he sure can deliver a bruising body check. MSN film critic Kat Murphy was happily surprised that "it turns out this little movie's a charmer, perfectly calibrated as a sweet, slow-cooking sports comedy (and love story), chock-full of colorful characters who score, on and off the ice, by consistently breaking out of cookie-cutter caricature." Jay Baruchel, Alison Pill, and Liev Schreiber co-star.
"The Decoy Bride" (2011) is Kelly MacDonald, a local girl hired to lure the press away from the high profile wedding of a British author (David Tennant) and a movie star (Alice Eve) and ends up distracting the author himself. "The movie, like an island vacation, passes pleasantly and all too quickly," writes Neil Genzlinger for The New York Times. The romantic comedy is on Blu-ray and DVD, with featurettes, interviews, and deleted scenes.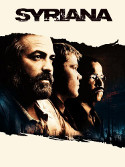 George Clooney earned an Oscar for his performance in "Syriana" (2005) as a disillusioned CIA agent who stumbles on to a conspiracy in a small oil-rich country mired in greed and international competition for its oil. It's not always easy to put the puzzle pieces together in this complicated thriller -- they don't fit with the easy snap that we're used to in American movies -- but the message of political and corporate self interesting in this pointed thriller of modern geopolitical realities is unmistakable, and it's pissed off about it.
John Singleton became the youngest director ever nominated for a Best Picture Academy Award in his accomplished debut feature "Boyz N the Hood" (1991) and it remains his best film: angry, mature, thoughtfully presented and directed with passion and sureness. Cuba Gooding Jr. is superb in his first lead role (what happened to him?) and Larry Fishburne dominates as the moral center, a man out to make a difference and a father dedicated to saving his son from the destruction all around him in South Central L.A., a city that resembles a war zone.
More Netflix Instant recommendations at Videodrone
For more releases, see Hot Tips and Top Picks: DVDs, Blu-rays and streaming video for the week of July 3