Cannes Diary: Hope, Hype and Hollywood in Cannes
It's a 10-day seduction for film lovers...and a series of brisk nooners for moviemakers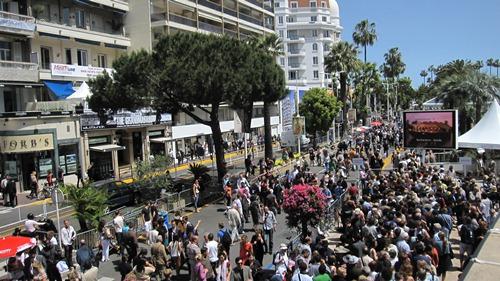 I was talking with a fellow member of the press about this year's Cannes selections, and he mentioned how he couldn't believe that his Top Five films he was excited about at the 65th edition of the  world's premiere film festival included, as he put it, "... A Robert Pattison film and a Kristen Stewart film." Admittedly, both are in fairly high-toned projects -- Pattison is in David Cronenberg's "Cosmopolis" and Stewart is in Walter Salles' "On the Road," an adaptation of the famed Jack Kerouac novel. At the same time, though, it's worth noting the truth behind my friend's observation: Cannes is where even Hollywood comes to get away from Hollywood.
And at the same time, no matter how much truth is in that observation, there's also the fact that it's an utter lie. Cannes may be a ten-day seduction for the serious cinephile, but during it, marketers and executives are pumping out the meeting-equivalent of nooners, where you trade some promises for some money and everyone walks away sweaty. Tom Cruise and Colin Ferrell gaze down from posters on the front of the small seaside town's most deluxe hotels, advertising could-be franchises and '80s remakes from the director behind the "Underworld" films. In the Market, below the red carpets of the beautiful Palais du Cinema, hucksters and hustlers work to sell what's often nothing more than a pitch and a poorly-photoshopped poster to foreign distributors so they might get the funds to actually make the movie they're promoting. At "Moonrise Kingdom," Land Del Rey was on the red carpet; Alec Baldwin, Chris Pine and Isla Fisher showed select moments from their upcoming 3D animated fantasia "The Rise of the Guardians." Sascha Baron Cohen showed up as "The Dictator" … and that was just yesterday.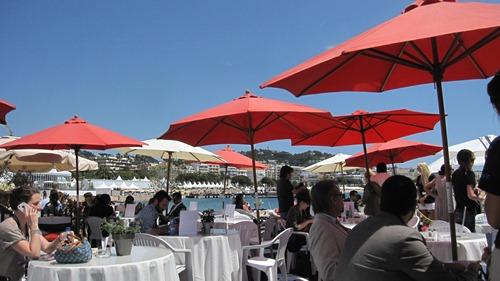 And yet veterans here put up with it all – the lines, the language barrier, the measly-yet-costly sandwiches, the feeling that no matter how great the challenges of your current circumstance are, you will never be able to complain about them to your friends because an hour spent in the wrong line here is still an hour spent in the wrong line in the South of France – because this is, essentially, a film festival where directors are stars as much as the big-name actors are. Professionals who would never think of going into a film cold do so here happily, knowing that a new film from, say Matteo Garrone ("Gommorah"), Christian Mungiu ("Four Months, Three Weeks, Two Days"), Andrew Dominik ("The Assassination of Jesse James by the Coward Robert Ford") or John Hillicoat ("The Proposition") is such an exciting proposition in and of itself that whether good or bad, there'll at least be something to talk about.
And so we, like Robert Pattinson and Kristen Stewart – and yes, this is the only time in our lives we've had anything in common with those two – can do nothing except wait to actually see the films themselves and note how they play for each of us; Jacques Audiard's "Rust and Bone," which screened this morning, is already dividing audience members between cried-their-eyes-out​ devotees and anti-sentimentalist deriders.Which, of course, makes it a must-see for me.  Cannes isn't Hollywood, but if there's one thing the two have the same at heart, it's that when the lights go down and the actual film starts playing, hype and hope are both forgotten in the name of finally, actually, seeing the film for one's self.
Tomorrow: How to Survive in Cannes on Several Hundred Euros a Day