New on Netflix Instant: 'Holy Smoke,' it's 'As Good As It Gets' this week
A new month and a big new batch of movies old and new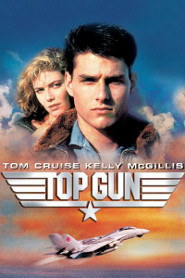 "House of Cards," the savagely satirical political drama starring Kevin Spacey and produced for Netflix, launched on the subscription streaming video service on Friday, February 1. Videodrone's review is here.
It's a new month and a new batch of movies now available on the streaming service, including a number of popular hits and award winners that need no review from me: "Top Gun" (1986), "The Karate Kid" (1984), "Terms of Endearment" (1983), "Ordinary People" (1980), and "Love Story" (1970). Here are some film you might not be so familiar with.
"As Good as it Gets" (1997), James Brooks' 1997 romantic comedy for grown-ups, won Oscars for stars Jack Nicholson and Helen Hunt and an Oscar nomination for Greg Kinnear. Nicholson plays a misanthrope who happens to be a best selling romance novelist, and his evolution to joining the human race through a romance with his favorite waitress (Hunt) and his friendship with his gay neighbor (Kinnear).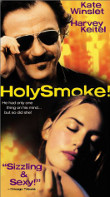 "Holy Smoke" (2000) - Kate Winslet, a willful but spiritually sincere Aussie teen, and Harvey Keitel, a cocky, macho American deprogrammer as urban cowboy, match wits and wills in Jane Campion's libidinous stew of sex and desire and power in the outback. Campion fills the film with delicious images, from garish middle class cookie cutter homes to a kitchy heat-stroke hallucination of Kate as a pop Kali, and punctuates it with punches of savage humor.
Michael Almereyda's "Hamlet" (2000) sets Shakespeare's poetry in a vision of glass and steel in modern New York. Ethan Hawke's Hamlet is brooding and sullen, rather pale next to rest of the cast, which includes a smooth, smarmy Kyle Maclachlan as Claudius and a fussy but tender Bill Murray as Polonius. Almereyda has pared away the text but he saves the language and the drama from the musty, reverent faithfulness of recent adaptations.
More new to Netflix titles at Videodrone
For more releases, see Hot Tips and Top Picks: DVDs, Blu-rays and streaming video for week of February 5