Oscars Will Use Online Voting for the First Time
The Academy has also moved up the nominations date to January 10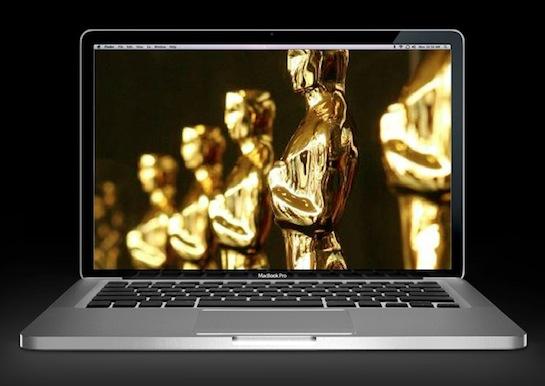 It starts—we're talking about the Oscars already! Is that worse than seeing Christmas decorations for sale before Halloween? Oh well—get ready. With many studios releasing their most prestigious films during the fall months, you're going to hear more and more about next year's Oscar race!
The big news coming today from the Academy of Motion Pictures Arts & Sciences is that, for the first time in the group's 85-year history, voting will be done online. During the transition to an all-electronic race, Academy members will still be able to use traditional paper ballots if they prefer. But the handwriting is on the wall—the Oscars are moving into the digital age. Many people have been wondering how the aging members of the Academy will cope with the change. In addition to voting from their home computers, electronic stations will be set up in Academy-affiliated locations in Los Angeles, New York, and London to help those who need guidance with the online procedures. There will also be a 24-hour telephone help line. 
Come on, guys, it can't be that hard! While some of the concerns smack of ageism, I have to admit that I personally know a couple of older Academy members who do not even own computers. Cynical Oscar watchers are speculating that the new electronic voting may intimidate some of the older folks from voting and thus give "younger, edgier films" an advantage. We'll find out soon enough.
Bing: 85th Academy Awards | History of the Oscars
In other news, the Academy also announced that it was moving the Oscar nomination date ahead five days to January 10, in order to give its 6,000 members more time to see the nominated films before they have to cast their final ballots. I'm not sure I see the point—shouldn't voters see the films BEFORE the nominations? This may be a nod to the categories where members of specialized branches decide on the nominations before the winners are selected by the larger group. It's also clearly an attempt to take the spotlight away from some of the earlier awards shows, including the Golden Globes.
Does the move to electronic voting increase the odds for voter fraud? If "The Oogieloves in the Big Balloon Adventure" walks away with the Best Picture Oscar, we'll know we may have something to worry about! 
The 85th Academy Awards will be handed out on Sunday, February 24, 2013.