Reese Witherspoon Is 'The Beard'
Metaphorically speaking, we hope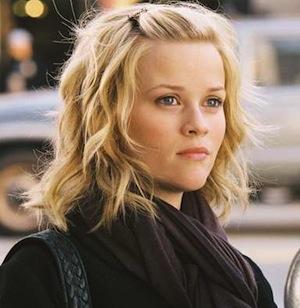 According to
The Hollywood Reporter
, Reese Witherspoon has agreed to produce in star in the upcoming romantic comedy "The Beard."
The film—based on a spec script by relative newcomer Becca Greene—will, thankfully, not find Witherspoon playing the bearded woman. Or any other kind of circus freak, for that matter. We hope. In fact, none of the film's actresses will be required to grow out their facial hair. Why not? As per Urban Dictionary, the definitive resource for such things, the "beard" of the title actually refers to "[any member of the opposite sex] who acts as a cover for [his or her] homosexual partner." As in, "Poor Jenny, she has no idea she's been Alan's beard for the past five years." Ouch.
Sadly, the comedy's plot is, for now, being kept under wraps. So we have no idea if Witherspoon will, in fact, be playing Jenny, or someone like the aforementioned Jenny, or what. Rest assured, however, the film will probably dance awkward circles around its potentially controversial, salacious subject matter. While she may not be America's Sweetheart as she used to be, Ms. Witherspoon still has a family-friendly image to uphold, after all.
Are you sure you want to delete this comment?