Alfonso Cuarón's 'Gravity' delayed until October 4, 2013
Sci-fi pic stars Sandra Bullock and George Clooney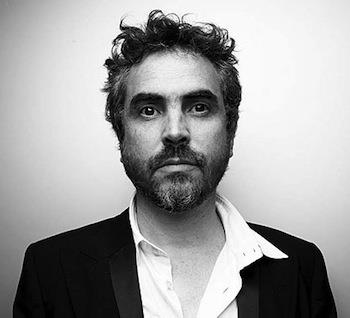 In this world of on-demand everything and instant gratification, it's growing harder and harder to believe that hoary old maxim that "good things come to those who wait." We suspect that's just something our mothers said to make us eat our vegetables, instead of skipping right to dessert. Whatever. It seems, however, that we shall soon be putting that tired cliché to the test, as
Deadline
is reporting that Alfonso Cuarón's long-delayed "Gravity" has been set for an October 4, 2013 release.
As huge fans of Cuarón's, we've been anxiously awaiting his "Children of Men" follow-up for some time. "Gravity," which will star Sandra Bullock and George Clooney as stranded astronauts, was originally supposed to come out in November of last year, just in time for award season consideration. Unfortunately, it suffered the same fate as Baz Luhrmann's "The Great Gatsby," getting pushed several months so as to debut in a more advantageous environment. In other words, so as to not compete with the likes of "Django Unchained," "Lincoln," and "Les Mis."
If things work out the way they're currently planed, "Gravity" will debut opposite "Sin City 2" and "The Delivery Man," Vince Vaughn's upcoming Disney flick. Good luck to it. "Children of Men"—not to mention the excellent "Harry Potter and the Prisoner of Azkaban" and bonkers "Y Tu Mama Tambien"—was one of our favorite films of the past decade, so... Hopefully "Gravity" is worth the wait.