Will Jay-Z score Baz Luhrmann's 'The Great Gastby?'
Obscure music producer tweets the possibility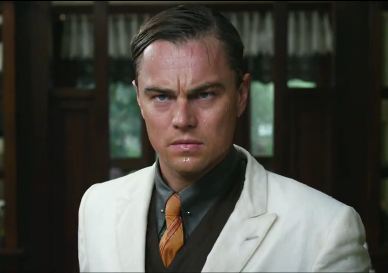 First, a disclaimer: we unabashedly love Baz Luhrmann. "Romeo + Juliet" was excellent, making it fashionable for everybody to crush on Leo DiCaprio a year before "Titanic." "Moulin Rouge!" was one of our favorite movies ever; we still think Ewan McGregor was robbed of an Oscar nomination. That said, the 
recently released trailer
for Luhrmann's upcoming 3D adaptation of "The Great Gatsby" has us worried. A lot. While the film's 
first
 teaser impressed us with its ridiculous 3D bombast, its anachronistic Watch the Throne-sourced soundtrack and vague thematic similarity to F. Scott Fitzgerald's classic source novel, this latest clip seemed off somehow, full of weird lines of dialog we honestly don't remember being uttered
anywhere
 the book. Or, you know, the Cliff Notes version of it that we may or may not have skimmed through back in high school...
All of which is just an elaborate way of saying that we're down on "Gatsby." We were strangely okay with it being in completely pointless 3D, and had made our peace with its inevitably distracting CGI cityscapes, hip hop, and dance scenes. Actually, we were looking forward to all that. But changing Fitzgerald's words? What's the point? Why mess with the classics?
But wait! Today brings the promisingly bizarre news—however unreliable the source, in this case the
Twitter feed of an obscure music producer
—that none other than hip hop legend Jay-Z may compose the film's score. Despite his lack of (official) previous scoring experience, the erstwhile Mr. Carter would seem a natural choice, considering how well "No Church In The Wild" fit into the trailer. Oh, and the "American Gangster" album. Classic.
What do you think, Hitlisters? Were you similarly put-off by "Gatsby's" last trailer? Do you think a Jay-Z soundtrack would help spice things up? Or does the promise of Leo glowering pensively at the camera in a dripping wet tuxedo make everything else irrelevant? As always, let us know in the comments...