It's Official: HBO's 'Entourage' coming to the big screen
Why is this happening?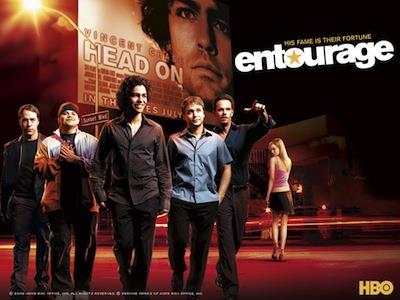 Can a movie version of "Downton Abbey" be far off? One can only hope, and that would seem to be the only positive takeaway from the news that Warner Bros. has green-lit the long-gestating movie version of HBO's vapid "Entourage."
The series—long acknowledged by industry insiders and snide entertainment bloggers to be a cheap "Sex and the City" knockoff for men—exhaustively cataloged the many triumphs and failures of a one Vinnie Chase (Adrian Greiner), a supposedly fictionalized stand-in/proxy for executive producer Mark Whalberg, whose real life is, apparently, endlessly fascinating. The series also chronicled, over the course of eight (!) increasingly tedious seasons, the life of Chase's peevish agent Ari Gold (Jeremy Piven), and the many pratfalls of his close-knit group of loser friends/hangers-on who invariably accompany him through thick and thin.
Now, does all that sound like the basis for a good movie? Or even a successful one? Maybe, maybe not. But then again, one could say the same thing about 98% of Hollywood's annual production slate. The lesson, as always: never underestimate Hollywood's vanity, or their penchant for producing self-indulgent pap, seizing on any excuse to parade around in public, crowing about their own greatness, while trotting out a plethora of pathetic D-list "celebrity" cameos like Jamie Kennedy, Andrew Dice Clay, or the CEO of the Paradigm Agency or whatever.
Are you sure you want to delete this comment?