Who will fit in this slipper? Three rising stars vie for 'Cinderella' role
The film might co-star Cate Blanchett as the evil stepmother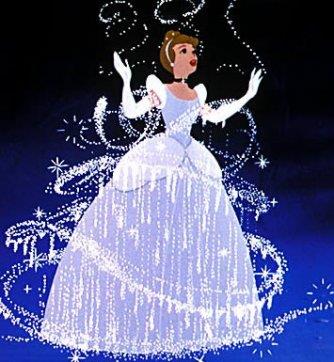 The recent trend of "reimagined" fairy tales show no sign of abating - after the double-whammy of "Snow White and the Huntsman" and "Mirror Mirror" from earlier this year, we're soon in for a "Pinocchio," a "Sleeping Beauty," and even a new "Cinderella." It's that new "Cinderella" that's managed to fly most under the radar, however, as the Mark Romanek-directed project was announced back in 2010 (when screenwriter Aline Brosh McKenna's treatment for the live-action film was snapped up by Disney, though the final screenplay was written by Chris Weitz), with little word on the film until Romanek ("One Hour Photo," "Never Let Me Go") joined up in August of last year. Since then, information about the film has been so scarce as to leave movie fans wondering if it was even going to happen, but a recent spat of big name casting rumors have not only made it clear that the project is very much a go, but that it could be a real stunner.
Bing:
'Cinderella'
|
Mark Romanek
Actress Cate Blanchett is currently in negotiations to play that key evil stepmother, but what of the beautiful and put-upon Cinderella?
Variety
reports that Disney will soon test three young actresses for the role. The most well-known name of the trio is surely Saoirse Ronan ("The Host," "Atonement," "Hanna") and, should she be cast, the film would be a reunion between her and Blanchett, who played her foil in Joe Wright's "Hanna." The other two names are far less recognizable, but both actresses are well on the road to superstardom, and a leading "Cinderella" role would likely serve as a big push to that end.
The outlet reports that Disney will also test Swedish actress Alicia Vikander and the British Gabriella Wilde for the role. Wilde will soon be seen in the Sue Snell role in the new "Carrie" remake (another part that was a hot pick around Hollywood) and Vikander is currently in theaters in Joe Wright's "Anna Karenina" in a very lovely supporting turn as Kitty (she is, in fact, one of the very best parts of the film). She will next be seen in "The Seventh Son."
With such a major role up for grabs, it's interesting that Romanek and Disney are currently considering emerging talents to lead the project. While Ronan is a wonderful actress, Vikander and Wilde are exciting new actresses and it would be quite exciting to see either of them step into Cinderella's glass slippers.