Oscars 2013: Shocker! It's a tie for Best Sound Editing! (And, also, now you care about Best Sound Editing!)
Award goes to both 'Zero Dark Thirty' and 'Skyfall'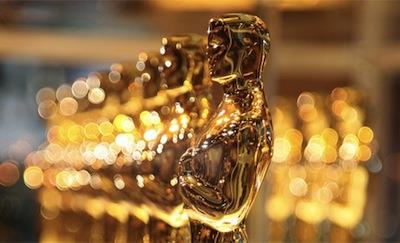 As if to test the attention span of its audience during the presentation of the more technically-bent Oscars, the Academy Award for Best Sound Editing was won by not one,
but two
films. That's right - a tie.
The Oscar was first presented to Paul N.J. Ottosson for "Zero Dark Thirty" and, after a lovely acceptance speech, the second Oscar was given to Per Hallberg and Karen Baker Landers for "Skyfall." Imagine being in that field of nominees and sitting through Ottosson's acceptance speech!
Despite the collective gasp that went up at the ceremony (and in living rooms across the country), this was not the first time a tie has occurred in Oscar history. In 1932, Wallace Beery and Frederic March both won Best Actor, for "The Champ" and "Dr. Jekyll and Mr. Hyde," respectively. And, in 1968, Katharine Hepburn and Barbra Streisand both won Best Actress, for "A Lion in Winter" and "Funny Girl," respectively.