Who is making the final 'Justice League' roster?
Some DC Comics characters make the cut, others don't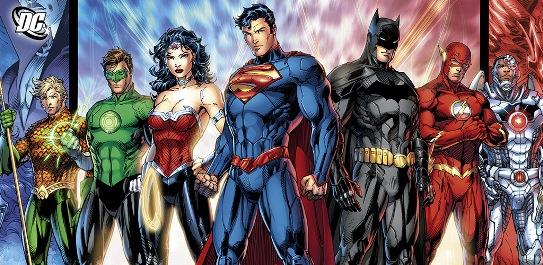 As Warner Bros. Pictures and its subsidiary, DC Entertainment, inch closer to bringing the Justice League to the big screen, word comes that the configuration of the team has been narrowed down to five core members.
Latino Review
reported this morning that the long-in-development "Justice League" movie -- the DC Comics equivalent to "The Avengers" -- will feature a lineup that includes Superman, Batman, Green Lantern, Wonder Woman and the Flash. Additional characters that could make cameos in the film include Aquaman, Martian Manhunter and Hawkman.
Part of the rationale for this roster is simply the fact that Superman, Batman and Green Lantern have all been introduced in previous films, although it is unlikely that the Batman in "Justice League" will be the same Caped Crusader from Christopher Nolan's "Dark Knight" trilogy.
A Martian Manhunter appearance might be the most feasible of the rest, since the rumored villain of the movie, Darkseid, is a cosmic threat from outer space.
Although names like Nolan, Ben Affleck and the Wachowskis have been thrown around as potential directors, Warner Bros. has yet to place someone behind the camera for what is expected to be a major tentpole film for the studio. 
Likewise, with the probable exception of Henry Cavill as Superman -- since he's playing the role in this summer's "Man of Steel" -- none of the heroes have been cast yet. Joseph Gordon-Levitt recently
dismissed
talk that he would reprise his role from "The Dark Knight Rises," which ended with his character possibly taking over as Batman from a retired Bruce Wayne.
"Justice League" is tentatively set for release in summer 2015 -- where it will go head-to-head with Marvel's "The Avengers 2."