Watch Disney's charming Oscar-nominated 'Paperman' short
Film was crafted using both 2D and CG animation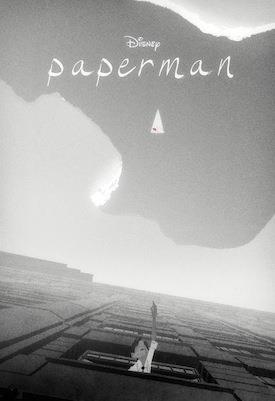 If you've already had your fill when it comes to the Oscar nominees for Best Picture (of note, those include "Amour," "Argo," "Beasts of the Southern Wild," "Django Unchained," "Les Miserables," "Life of Pi," "Lincoln," "Silver Linings Playbook," and "Zero Dark Thirty"), why not cleanse your palate with something different? Something like a nominee for Best Animated Short? It's short (seven minutes), sweet (no, really, super-sweet), and crafted thanks to a creative new animation hybrid. 
Bing: Academy Awards | 'Paperman'
"Paperman" is directed by long-time Pixar animator John Kahrs, who utilized  "the expressiveness of 2D drawing" with "the stability and dimensionality of CG" for the short. His hybrid technique gives "Paperman" that homespun feel, combined with the stylish good looks of CG animation. It also helped employ Disney artists from both their hand-drawing and CG divisions, which is definitely a good thing.
So what's "Paperman" about? Well, connections, people, work, wind (truly), and lots and lots of paper. It's also a very sweet and charming love story that will definitely bring a smile to your face.
Check out the full "Paperman" short, thanks to
Cinema Blend
, after the break.
"Paperman" will be included on the home video release of "Wreck-It Ralph," which hits shelves on February 12, 2013.