Everyone is really, really pensive in final 'Side Effects' poster
The next from the prolific Steven Soderbergh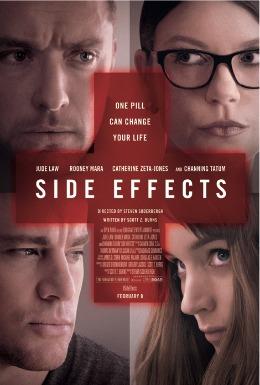 While rumors of director Steven Soderbergh's "retirement" remain vastly exaggerated, what has not been talked about nearly enough is Soderbergh's mysterious next (and maybe final?) project, the Rooney Mara-starring "Side Effects."
The thriller has gone through a number of changes over the years - it was first called "The Bitter Pill," Blake Lively was once on deck to star in Mara's role, and rumors persisted that Justin Timberlake was a lock for the role of Mara's husband (which eventually went to Soderbergh's frequent star Channing Tatum) - but its basic premise has remained ever-intriguing. What we know about the project may be slim, but it should make for one heck of a feature. 
Mara stars as Emily, a New Yorker who turns to new prescription drugs to ease her anxiety over, well, it's not quite clear just yet - the first reports on the film held that Emily was struggling with her husband's (Tatum) upcoming release from jail, but recent marketing has scrubbed that element, though it's still possibility. Whatever her reason, Emily's doc (Jude Law) prescribes her a new medication that has "unexpected side effects." Oh, whatever could they be? Based on the pensive nature of the film's latest poster, they're not good.