Matthew McConaughey tries to ward off evil spirits in first trailer for 'Mud'
Film is latest from lauded arthouse director Jeff Nichols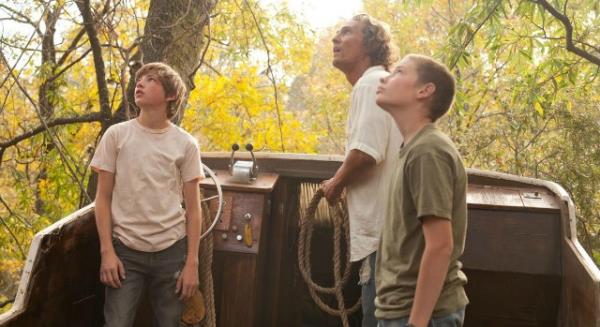 Approximately one minute and thirty seconds into the first trailer for Jeff Nichols' "Mud," the newly-released piece of marketing tells us perhaps the only thing we need to know about the film. It's not that it's the latest film from the incredibly talented "Take Shelter" filmmaker, or that it features Reese Witherspoon in the rare unlikable role, or that it involves a boat in a tree, or even that the always-welcome Michael Shannon is in it. Instead, it's that, as Jason Solomons of "The Guardian" sees it, "Matthew McConaughey gives the best performance of his career" in it.
Considering that McConaughey has been steadily churning out stunning performance after stunning performance lately (from the grease-stained "Killer Joe" to the glitzy "Magic Mike" to the insanely likable "The Lincoln Lawyer"), that's not a compliment to take lightly. Also not to be taken lightly? Any film from Nichols, no matter how straightforward this first trailer might appear to be.
The film is billed as "a coming-of-age drama centered around two fourteen-year-old boys who encounter a mysterious fugitive hiding out on an island in the Mississippi. Intrigued by this man, they enter into a pact to help him evade capture and reconnect with the love of his life. Though it is hard for the boys to discern truth from fiction when it comes to Mud, it isn't long until their small Arkansas town is besieged by a beautiful girl with a line of hunters in tow." Something tells us that not everything is as it seems for either Mud or the boys (but it sure will look good!).

Check out the first trailer for "Mud," thanks to
Yahoo! Movies
, after the break.
The film premiered at Cannes and will show at the Sundance Film Festival later this week.

"Mud" hits theaters on April 26.