Kit Harington to visit 'Pompeii' for schlockmeister Paul W.S. Anderson?
'Game of Thrones' star would topline disaster pic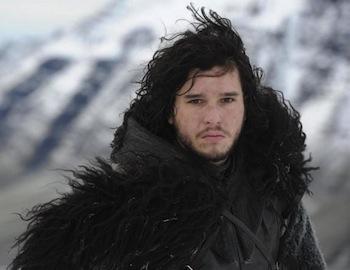 According to
The Hollywood Reporter
, Kit Harington—who plays the enigmatic Jon Snow on HBO's wildly popular "Game of Thrones"—is in negotiations to star in "Resident Evil" guru Paul W.S. Anderson's upcoming "Pompeii," a dramatization of the 79 AD eruption of Mount Vesuvius that destroyed the ancient Roman city.
Harington was previously linked with David Dobkin's "Arthur and Lancelot," which may or may not still be happening. (Apparently he wasn't a big enough name to anchor a $100 million franchise, so the studio pulled the plug on the entire project? Go figure.) Now that we—and the rest of the world—better knows who he is, we're very sorry he won't get to make that and is now stuck potentially doing this. The destruction of Pompeii was a tragic disaster, to be sure, but nothing compared to the cinematic abominations that Paul W.S. Anderson regularly pumps out, like "Death Race" and "The Three Musketeers 3D."
Is the destruction of Pompeii ripe for a cinematic retelling? Will Anderson manage to find a way to finagle wife Milla Jovovich into the proceedings, somehow? Should Hollywood forget all about this project and instead produce my screenplay about a group of sexy American tourists who find out the hard way that Pompeii wasn't destroyed by a volcanic destruction after all, but was in fact destroyed... by werewolves? You've got my number, Hollywood. Call me.