Interview: Laetitia Casta Risks Everything in 'War of the Buttons'
The fourth film based on the classic French novel is set in Occupied France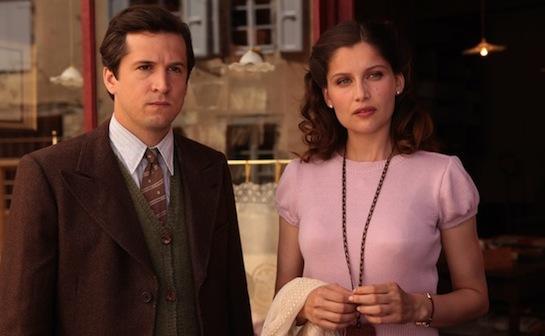 In 1912, Louis Pergaud wrote a book about two warring groups of children called "The War of the Buttons." In the story, the winners of each "battle" between the two gangs cut off the buttons of the children in the other group as trophies. Pergaud, who died during World War I, wrote the story as an anti-militaristic allegory. The popular novel has been adapted several times for the movies—first in an award-winning 1962 French production, then in an Irish setting in 1994, and finally, in not one but two new French adaptations this year. The one that's made it to our shores is set against the backdrop of Occupied France during World War II. In addition to the warring bands of boys, actor/writer/directo​r Guillaume Canet ("Tell No One, "Little White Lies") stars in the film as a teacher who is fighting against the edicts of the Nazi-supporting Vichy government while Laetitia Casta ("Gainsbourg: A Heroic Life," "Arbitrage") plays a dressmaker who is hiding a Jewish girl from the authorities.

I talked to Laetitia Casta, a former model for Guess, Victoria's Secret, and L'Oreal about the heartwarming film.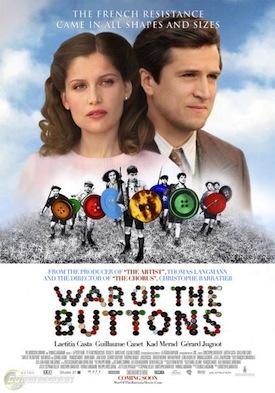 MSN Movies: I love the way this movie recreates 1940s France so perfectly. Did you enjoy making a film set in this particular time period?
Laetitia Casta: Oh yes, I loved that part of it! Everything was so different, the way people talk, how they react. It's always fun to immerse yourself in a different time period. And to be honest, I think it was a really beautiful time for women. It was a very feminine time with the hairstyles and gloves and makeup. I think it's quite flattering to play a woman in the 1940s!
Do most French people grow up hearing stories about the Occupation?
Yeah, I think most people know someone who was touched by that. Of course it's always a very sensitive subject. We learn about it in school, but in our own families, people don't like to talk about it too much. It was such a painful, tragic time. What happened to the Jews in France is just horrific.
When you got the part, were you familiar with the other film versions of the story?
Oh yes, the original film is such a monument of French cinema, the kind of film that you see in the Cinematheque! But our director Christophe Barratier ("The Chorus," "Paris 36") took a very different approach, changing the time period and adding new characters. I think our version is quite dramatic and the setting really fits Pergaud's story about these warring boys.
And it's true that there's another current film in France also based on the story?
Yes, it's crazy, no? It was such a huge thing in France, like a war between two movies! Like what you had this year with the two "Snow White" movies, I think! I thought it was so stupid to do two versions of the same story at the same time.
But the other one has nothing to do with World War II, right?
No, I think they set it in the 1960s.
I thought the children in this film were fantastic. Was it a challenge working with so many inexperienced young people?
Ilona Bacheller, the one who played Violette, the Jewish girl who I'm hiding, was just amazing. She's already made several movies. But many of the boys had never acted before. Working with kids can be tricky because they can be pretty unpredictable. But these guys were really fantastic, we were lucky! And Jean Texler, who played Lebrac, it was his first movie and I thought he was great. And so good-looking, I just love his face. That scar he has is just perfect for the girls. So cute!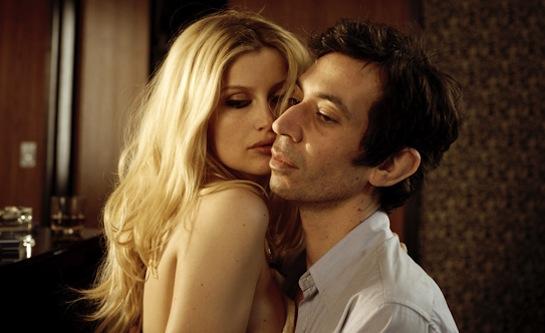 I have to say how much I enjoyed your performance as Brigitte Bardot in "Gainsbourg: A Heroic Life." When I talked to director Joann Sfar last year, he said you talked a lot with Bardot when you were getting ready to play her.

Yes, it's true. I just wanted to be respectful and make sure she was okay with my performance. If she didn't believe it, who else was going to believe it?
So Bardot was supportive of the film?
No, not of the film, just of me! (Laughs.) I honestly don't think she was too happy with the film in general, but as far as my portrayal of her, she told me, "If you do it, I'm okay!" I was very happy about that! I always loved Bardot in her films and I tried to take all the best of her into my performance, it's my homage to her!
 After that, did everyone ask you to play Bardot-like characters in movies?
Not really, thank goodness, I've been offered very different roles. It was a big risk to play Brigitte Bardot, to be honest, she's such an icon and pretty complicated. When they first asked me to do it, I just said, "No way, bye-bye!" But then, after talking to her, I realized I could do something very human and fun and intimate. I'mv very happy I did that film!
I was happy to see you pop up in "Arbitrage" earlier this year.
I was very excited to work with Nick Jarecki and, of course, to be in a film with Richard Gere and Susan Sarandon! My part was rather small but very real and truthful and sort of the key to the movie. I really enjoyed it and it was fun for me to act in English.
Do you hope to make more American films?
For me it's not about if it's American or French or Spanish or whatever, it's about the quality of the work. I want to work on interesting parts that I can believe in. But if something happened again in America I'd be very happy!
Do you have other films coming out that we may see soon?
I did an Yvan Attal film called "Do Not Disturb" with Francois Cluzet and Charlotte Gainsbourg. That comes out in January in France. I hope it comes here, too!
"War of the Buttons" is playing in select cities.
Are you sure you want to delete this comment?