The National Board of Review heaps more top awards on 'Zero Dark Thirty'
'Silver Linings Playbook' is also cited for several honors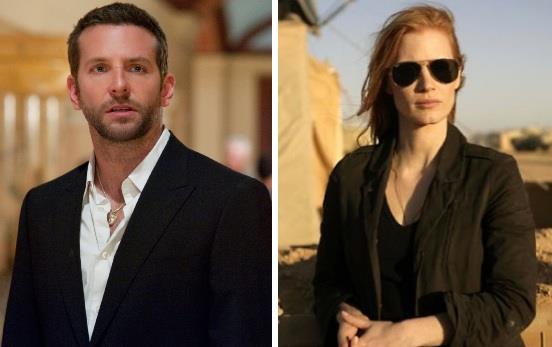 The National Board of Review was founded in 1909, not long after the birth of motion pictures. It began as a response to New York's decision to revoke moving-picture exhibition licenses because of the perceived negative effect of films on the morals of the community. The original founders of the NBR wanted to avoid government censorship so they took it upon themselves to review films for questionable content and provide an official seal of approval. Until the 1950s, thousands of movies carried the banner "Passed by the National Board of Review." The organization later started publishing important industry magazines such as "Films in Review" and was one of the first groups to give out awards for the most worthy films of the year. Today, in addition to its annual awards, the National Board of Review provides grants and filmmaking programs to low-income students.
Announcing their slate of awards earlier today, the NBR honored "Zero Dark Thirty" just two days after it won the top prize from the New York Film Critics Circle. Director Kathryn Bigelow was also honored but there were some marked differences with the NYFCC winners including several awards for "Silver Linings Playbook" and "Beasts of the Southern Wild." Along with its main awards, the NBR also cites additional Top Films, Top Foreign Films, Top Documentaries, and Top Independent Films.
Below is a list of the winners.
Best Film: "Zero Dark Thirty"
Best Director: Kathryn Bigelow, "Zero Dark Thirty"
Best Actor: Bradley Cooper, "Silver Linings Playbook"
Best Actress: Jessica Chastain, "Zero Dark Thirty"
Best Supporting Actor: Leonardo DiCaprio, "Django Unchained"
Best Supporting Actress: Ann Dowd, "Compliance"
Best Original Screenplay: Rian Johnson, "Looper"
Best Adapted Screenplay: David O. Russell, "Silver Linings Playbook"
Best Animated Feature: "Wreck-It Ralph"
Special Achievement in Filmmaking: Ben Affleck, "Argo"
Breakthrough Actor: Tom Holland, "The Impossible"
Breakthrough Actress: Quevenzhané Wallis, "Beasts of the Southern Wild"
Best Directorial Debut: Benh Zeitlin, "Beasts of the Southern Wild"
Best Foreign Language Film: "Amour"
Best Documentary: "Searching for Sugar Man"
Best Ensemble: "Les Misérables"
Spotlight Award: John Goodman ("Argo," "Flight," "ParaNorman, "Trouble with the Curve")
NBR Freedom of Expression Award: "Central Park Five" and "Promised Land"
Top Films
"Argo"
"Beasts of the Southern Wild"
"Django Unchained"
"Les Misérables"
"Lincoln"
"Looper"
"The Perks of Being a Wallflower"
"Promised Land"
"Silver Linings Playbook"
Top Foreign Language Films
"Barbara"
"The Intouchables"
"The Kid with a Bike"
"No"
"War Witch"
Top Documentaries
"Ai Weiwei: Never Sorry"
"Detropia"
"The Gatekeepers"
"The Invisible War"
"Only the Young"
Top Independent Films
"Arbitrage"
"Bernie"
"Compliance"
"End of Watch"
"Hello I Must Be Going"
"Little Birds"
"Moonrise Kingdom"
"On the Road"
"Quartet"
"Sleepwalk with Me"