Weekend Box Office: Halloween Hits the Movies
With even more scares than the upcoming election!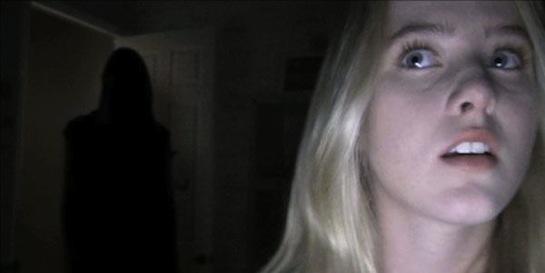 With the latest film in the "Paranormal Activity" franchise leading the pack of movies at the North American box office this weekend, and three other films in the Top Ten featuring some kind of ghoulish or supernatural plot, it's hard to ignore the fact that Halloween is in the air. As people detoured from their local pumpkin path to their neighborhood multiplex this weekend, they seemed to be in the mood for one thing only: to have the bejeesus scared out of them. Are they just preparing themselves for Election Day?


With almost double the ticket sales of any other film this weekend, it's hard to believe that Paramount execs could be disappointed with "Paranormal Activity 4's"  $30.2M domestic take (at 3,412 theaters). But with opening numbers significantly better for the earlier films in the series, there is likely a bit of hand-wringing at the studio today. (But not enough to stop "Paranormal Activity 5" from going into production!) Holding steady at #2 in its second week, early Oscar favorite "Argo" earned $16.6M (at 3,247 theaters). Will Ben Affleck's exciting film bring a new respect for the Carter administration along with a resurgence of 1970s facial hair? Moving up the list to #3, "Hotel Transylvania," scared up another $13.5M (at 3,014 theaters) for a domestic gross of $119M while the #4 film, "Taken 2," took $13.4M from moviegoers for a domestic gross of $105.9M. At #5, Summit's "Alex Cross," starring Tyler Perry and Matthew Fox, received lukewarm reviews and attendance. The reboot of the James Patterson character brought in $11.7M (at 2,539 theaters).


In its second week, "Sinister," the #6 film, continued to scare moviegoers with $9M in ticket sales (at 2,542 theaters) while "Here Comes the Boom," the #7 film, provided the kind of chills teachers experience daily in this era of school budget films. The film earned $8.5M (at 3,014 theaters). At #8, "Pitch Perfect" provided a rare nod to cheerful, singing fun, adding $7M (at 2,660 theaters) to its now $45.7M domestic gross, while Tim Burton's "Frankenweenie" held on in its third week at #9 with $4.4M (at 2,362 theaters) and a domestic gross of $28.3M. At #10, "Looper" continued to confound audiences with $4.2M (at 2,223 theaters) and a domestic gross of $57.8M.
Next week's big releases include one last nod to Halloween horror in "Silent Hill: Revelation 3D" along with some Halloween party hijinks in "Fun Size" (complete with Chelsea Handler). Also opening on Friday are "Chasing Mavericks," a biopic about renowned surfer Jay Moriarty, and "Cloud Atlas," a star-studded sci-fi Oscar hopeful featuring a plethora of past Oscar winners including Tom Hanks, Halle Berry, and Susan Sarandon. 
Are you sure you want to delete this comment?