Movie Marketing You May Have Missed: Trailer for 'For A Good Time, Call...'
Sundance hit is coming to theaters soon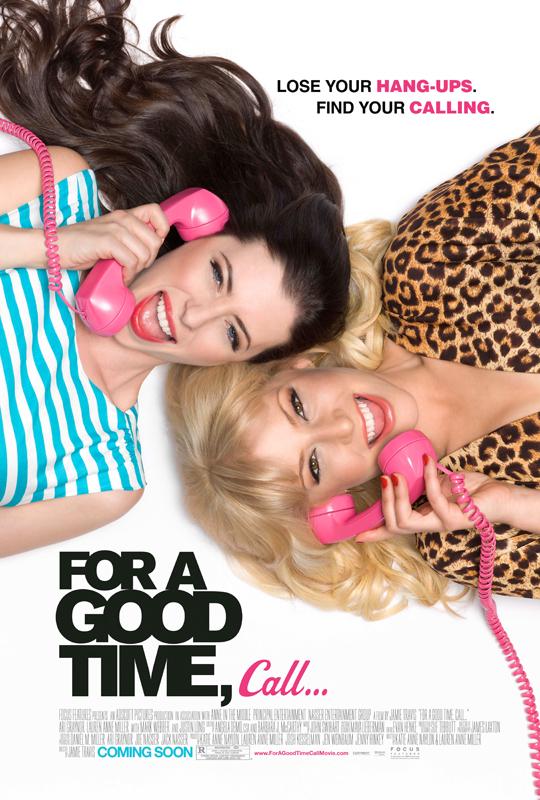 On the heels of the tremendous critical and box office success of the Oscar-nominated "Bridesmaids," it appears as if Hollywood is entering into a still-fledgling golden age of female-centric comedies. Perhaps the best part of "Bridesmaids" was its honest depiction of loving female friendships - Kristen Wiig's Annie may have been a crazy, jealous trainwreck, but she was still driven by her love for her best friend, Maya Rudolph's Lillian. Similarly, Sundance hit "For A Good Time, Call..." (soon to be released by Focus Features) explores female friendships against a hilarious background, with lots of bonus dirty talk for added laughs.
The film stars co-writer Lauren Anne Miller and the ever-hilarious Ari Graynor as Lauren and Katie, enemies since college who still share a best friend (Justin Long, playing it to the absolute hilt) and who are both trying to make it in New York City. When Lauren gets kicked out by her boring boyfriend, and Katie gets threatened with eviction for not paying her rent, that pal tosses them together, forcing them to leave their shared past behind and embark on a fresh stage of friendship. This does not go according to plan - but perhaps not in the way you'd expect.
A hustler by nature, Katie holds a number of jobs - including phone sex operator - and the money-minded Lauren finds herself shocked and intrigued by the possibility of the pair cooking up their own hotline together. Their new venture not only earns them plenty of cash, but an unexpectedly deep friendship that could prove more valuable, if they could only get past their differences. Funny, honest, silly, sweet, dirty, raunchy, and wonderful, "For A Good Time, Call..." is Hollywood's best bet for a new wave "Bridesmaids" and the perfect film for a girls' night out.
"For A Good Time, Call..." opens on August 31. Check out the film's first trailer, thanks to
Apple
, after the break.