Weekend Box Office: The Avengers Drive a Stake Through Johnny Depp
The record-breaking superhero film leaves Tim Burton's "Dark Shadows" in the dust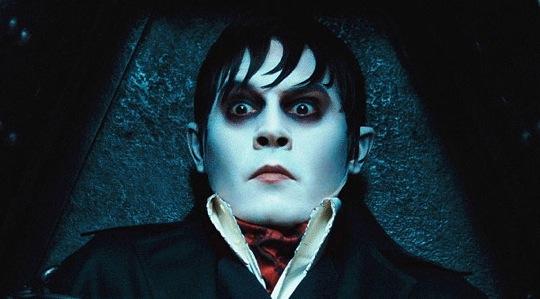 As "The Avengers" continued its remarkable trek past the billion-dollar mark (it reached that daunting figure in worldwide ticket sales as of yesterday), its second weekend haul remained higher than most blockbusters can hope to pull in on their first. No one expected the heavily-advertised "Dark Shadows," starring Johnny Depp, Michelle Pfeiffer, and Helena Bonham-Carter, to rival the earnings enjoyed by our band of comic book saviors, but the anemic $28.8M the Tim Burton film pulled in domestically over its three-day opening had to be a disappointment for Warner Bros. What happened to all that vampire love, kids?


Light years ahead of the pack, "The Avengers" picked up another $103.1M (at 4,349 theaters) for a domestic total of $373.1M and a worldwide total topping $1.2 billion. Yowzah! At #2, "Dark Shadows" only managed to scare up $28.8M (at 3,755 theaters), as we said, not great news for a big studio release even when superheroes are not involved, but way better than the rest of the film's on this week's Top Ten. "Think Like a Man," the #3 film, earned only $6.3M (at 2.052 theaters) on its fourth weekend, while "The Hunger Games," at #4, brought in $4.4M (at 2,531 theaters) on its eighth. The #5 film, "The Lucky One," sold $4M worth of tickets (at 2,839 theaters).


At #6, "Pirates! Band of Misfits" pulled in $3.2M (at 3,079 theaters) while "The Five-Year Engagement" moved to #7, with a $3.1M weekend (at 2,569 theaters). Fox Searchlight's well-reviewed "Best Exotic Marigold Hotel," starring Dames Judi Dench and Maggie Smith, made it to #8 with $2.6M even though it's only playing at 178 theaters nationwide. "Chimpanzee" stayed put at #9, with $1.6M (at 1,559 theaters), while Lionsgate's "Girl in Progress" starring Eva Mendes brought up the rear at #10, earning $1.3M (at only 322 theaters).
Saying good-bye to the Top Ten this week? "The Raven," "Safe," and "The Three Stooges." With "The Avengers" sure to remain at the top position for weeks to come, next week's only contender is Sacha Baron Cohen's "The Dictator," the story of a ruthless leader who "risked his life to ensure that democracy would never come to the country he so lovingly oppressed." Will audiences take to Cohen's brand of humor or will Paramount Pictures experience their own version of Arab Spring?   
Are you sure you want to delete this comment?