'Stand Off' trailer: Brendan Fraser still gets to make movies
At least it might be better than that one with the angry animals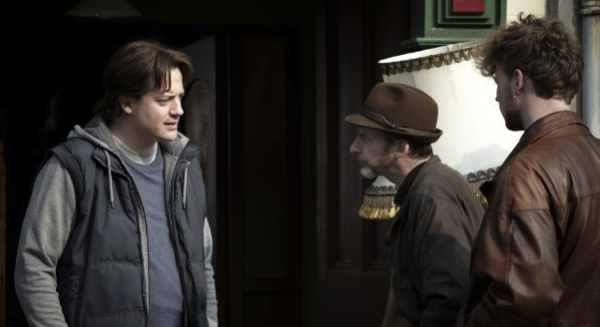 Actor Brendan Fraser has somehow managed to carve out one heck of a career for himself. After an early career in both wacky comedy (who among us could forget his stellar work in "Encino Man" and "Airheads"?) and hard drama (hello, "School Ties"), Fraser has steadily transitioned into blockbuster fare, like the "Mummy" series and 2011's "Stand Off." Wait, wait, what is 2011's "Stand Off"? Oh, just you wait.

The film, indeed made way back in 2011, was originally titled "Whole Lotta Sole," and wait-- you still haven't heard of it? We're just kidding! Who could blame you? At least when it was called "Whole Lotta Sole," the project had a pun to stand on, but now it seems doomed to criminal obscurity. "Stand Off" centers on a botched fish market robbery (because, of course) that also includes a cast of wacky characters, a possible illegitimate dad, and mobsters. Oh, there's even a former "America's Top Model" contestant in the mix. It really has everything. 
But does it have a chance at the box office? Check out the first trailer for "Stand Off," thanks to
Apple
, after the break, and let us know what you think. Will you be catching this one in the theater?
"Stand Off" opens in limited release on February 22.

Are you sure you want to delete this comment?