Ouch: 'Iron Man 3' Production On Hold After Downey Injury
Don't worry - it's a small injury and a short delay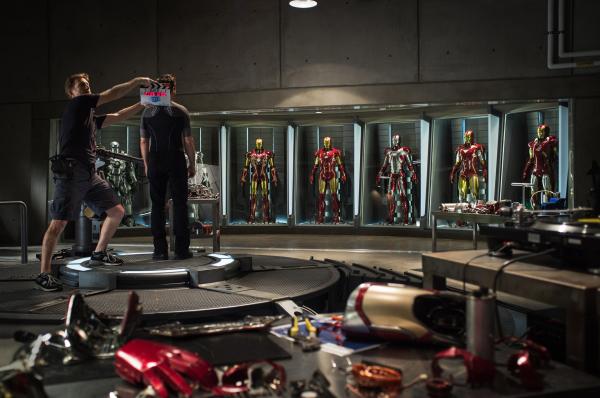 At least he's going for verisimilitude? Disney has just circulated a short press release informing the Marvel-loving masses that their next big superhero film, "Iron Man 3," has been briefly delayed following an on-set injury to its star, Robert Downey Jr.
The studio passes along word that "Robert Downey Jr. sustained an ankle injury on the set of Iron Man 3 in Wilmington, North Carolina while performing a stunt. There will be a short delay in the production schedule while he recuperates." Downey does his own stunts? Or at least ones that could hurt tender ankles? That's wonderful!
There is no word on if this will impact the film's release date at all, but as the studio has vowed that it's only a "short delay," it's believed that the film remains on track.
"Iron Man 3" will hit theaters on May 3, 2013. Are you excited to see it, weak ankles and all?