Barbara Streisand To Play Mother Of All Stage Mothers In 'Gypsy' Remake
What's the big deal?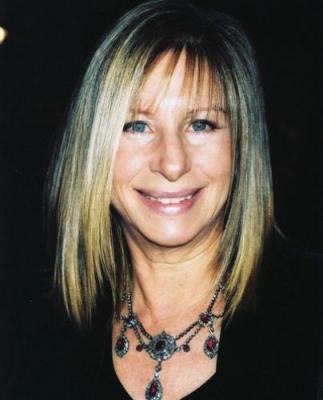 The internets are all aflutter today with reports that Barbara Streisand and producer Joel Silver are remaking "Gypsy," the 1962 Rosalind Russell/Natalie Wood film that itself was based upon the Tony-winning Broadway show by Stephen Sondheim.
Which is news to us--and everybody else under the age of 50 who didn't even know "Gypsy" existed. Should we squeal in giggly anticipation, or slam our fists down atop our lapstops in outrage? Or is this all just another, "eh, who cares? Hollywood pulls stuff like this all the time"-type situation?
Anyway, Streisand will apparently asume the role of "Mamma Rose," a character described rather unhelpfully as the "mother of all stage mothers." Which seems about right, doesn't it? Some, however, like
Deadline
, are suggesting that Streisand may be (a decade or two) too old for the role, especially since the main character, her ostensible daughter, would only be in her 20's. Streisand, meanwhile, is in her 70's. Do the math. Not very likely.
The other, altogether more interesting aspect of this project is that "Gosford Park" Oscar-winner and "Downton Abbey" creator Julian Fellowes has been brought on board to write the script. Which we can all take as a heartening sign that the film will be filled with dignified old women delivering snarky put-downs. Not to mention vague overtones of a deeply prejudiced, classist sensibility. Mr. Fellowes just adores the nobility. And who can blame him? That Lord Grantham! Such a scalawag. And there you have it. We found the idea of Barbara Streisand and "Gypsy" so boring that we somehow ended up talking about a deliciously soapy PBS show that's not even airing at the moment.