New on Netflix Instant: The Past 'Army of Crime' and 'The Future' from Miranda July
Plus Richard Gere, Ben Stiller, Roman Polanski, Japanese mutant ninja girls, and more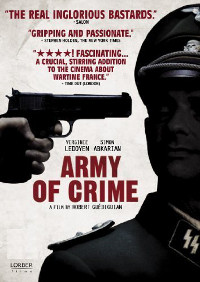 "Army of Crime" (2009), a French war drama set in Nazi-occupied Paris, is not a "Dirty Dozen"-style thriller but an engrossing, based-on-a-true-stor​​ydrama from Robert Guédiguian about a resistance cell formed of French Jews, communists and immigrants—the very "undesirables" targeted by the Nazis. Their stories play out slowly, the better to let the oppressive culture of occupied Paris (and of the widespread collaboration of police) sink in before they take action. Simon Abkarian and Virginie Ledoyen lead a terrific cast, many of them regulars in Guédiguian's previous social realist films. French with English subtitles.
"The Future" (2011), an offbeat comedy about a hip young couple adrift in stasis and self-doubt and dying cat waiting to be adopted by them (the cat narrates, sort of), is the second feature from acclaimed performance artist Miranda July. "July's not an unaccomplished filmmaker, and she cannily adopts a very straightforward shooting style here, which makes the weird stuff resonate interestingly once it starts kicking in," offers MSN film critic Glenn Kenny. "But by keeping things simple, direct and small-scaled, she gives the impression not of a minimalist sensibility at work, but of an artist who actually hasn't fully fleshed out her ideas."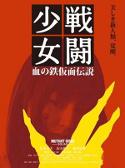 Mark "Mutant Girls Squad" (2010) down for your "WTF?!" viewing, a truly insane, exceedingly violent, tongue-in-cheek action movie from Japan about teenage girls with crazy powers unleashed on the world. This is a gonzo gorefest in bright candy colors and cheap special effects of exploding heads, geysers of blood from the stumps of severed limbs, and weapons protruding from body parts that have no business hiding such things. Clearly not for all tastes, but a blast if you enjoy exuberant bad taste and perverse cartoon violence.
"An Officer and a Gentleman" (1982) with Richard Gere as rebellious Naval officer candidate and Debra Winger as a small-town factory worker looking for her Prince Charming, is a hopelessly romantic and searingly sexy box office smash from the eighties and still one of the most beloved romantic dramas of its time.