Streams and Channels: More Free Criterion Movies on Hulu
Tributes to European Masters and Vintage Special Effects available for a limited time
By 
SeanAx
 Apr 29, 2012 10:32AM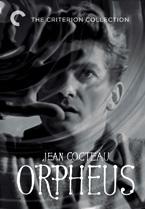 Hulu, the exclusive source for Streaming Criterion titles, has ten free titles available for a limited time (presented with limited commercial interruption).
Starting for two weeks is a selection of five features with beautiful, poetic, and otherwise notable vintage special effects.
Jean Cocteau's "Orpheus" (1950), his take on the classic myth in motorcycle leather and blue jeans, is a lovely and assured reinterpretation of the Orpheus story where angels of death are motorcycle riding boys in black leather, Death rides in a chauffeured car and the passage to the other world is through the looking glass.
Even more vintage is "The Phantom Carriage" (1921), Victor Sjöström's mix of folk tale, tragedy and redemptive melodrama, created in the controlled environment of the studio where he could sculpt his images in light and shadow and create his phantom images of Death's carriage collecting souls (including a trip under the sea for a drowned sailor).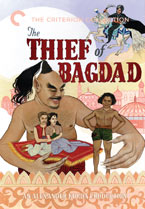 The lavish Technicolor "The Thief of Bagdad" (1940), produced by British mogul Alexander Korda, directed by four different directors, and starring Sabu as the vagabond street kid, is held together by the glorious art direction by William Cameron Menzies, who creates an amazing world for the fantastical wonders of flying carpets, mechanical horses, and a fifty foot genie with a bellowing laugh.
"Things to Come" (1936), the William Cameron Menzie-directed version of the H.G. Wells novel famed for its fantastic futuristic glass and chrome and sparkling white surfaces on sleek art deco designs, and "Equinox" (1970), a homegrown 1967 feature from ambitious amateur filmmaker and future Oscar-winning special effects artist Dennis Muren and featuring marvelous stop-motion creations from Jim Danforth, are also available.
Available for a week is a selection of five films from European masters, including three expansive productions that were originally made for TV as multi-part productions.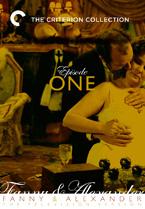 Ingmar Bergman's "Fanny and Alexander" (1982), his tender and tormented autobiographical drama available in both the theatrical and Swedish TV mini-seriesversions (the latter in four parts), and Roberto Rossellini's "The Age of the Medici" (1973), a three-part made-for-TV series that profiles the fifteenth-century Florence ruled by the Medici political dynasty, are vast, sweeping productions. Compared to these, Rainer Werner Fassbinder's "World on a Wire" (1977), an ingenious science-fiction thriller that was the first film to explore virtual reality, is compact at a mere three hours
Not on disc and exclusively available online: Ingmar Bergman's "From the Life of the Marionettes" (1980), running a mere 99 minutes, and Orson Welles' "The Immortal Story" (1968), which seems like a cheeky riposte to the rest of the sections: it runs barely an hour.
Hulu can be viewed through web-connected computers and compatible devices, and on TV via Wii, Xbox 360, Sony PS3, and select DVD, Blu-ray, and media players with Hulu apps.
For more releases, see Hot Tips and Top Picks: DVDs, Blu-rays and streaming video for April 24