'21 and Over' trailer gets carded, wasted
Another night of drinking and debauchery from the writers of 'The Hangover'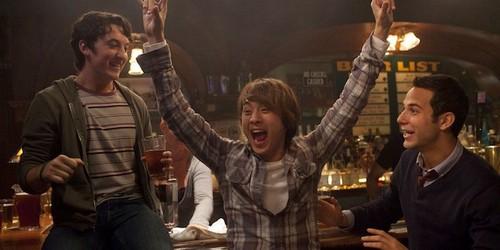 All the Jeff Changs of the world are about to become very annoyed. In "21 and Over," Jeff Chang is the name of the straight-A student (Justin Chon) who gets wasted with the help of his two best friends (Miles Teller and Skylar Astin) the night before a Very Important Interview. As you'll see from the trailer below, said friends only ever call Jeff by his full name.
This type of raucous comedy doesn't seem to be much of a stretch coming from Jon Lucas and Scott Moore, the writers of "The Hangover," but maybe the fact that they're taking the helm together will spare us the mean-spirited edge that Todd Phillips tends to bring to his own directorial efforts. (And I can't lie -- that "get down" bit made me chuckle.)
"21 and Over" opens on March 1, 2013.