Hey screenwriters, wanna make $10,000 and get production financing for your screenplay?
The 2013 Slamdance Screenplay Competition provides great prizes and exposure for aspiring filmmakers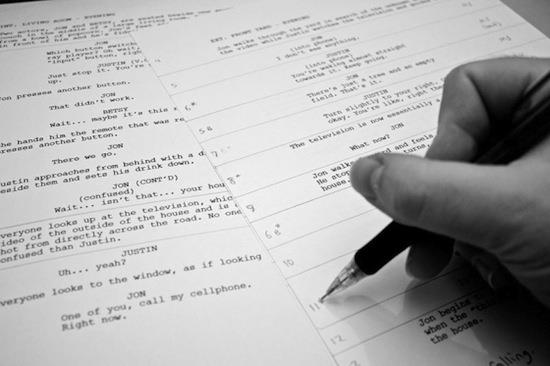 Breaking into the film industry can be extremely difficult, especially these days with tighter budgets and jittery studios and distributors. On the other hand, with the explosion of creative online methods for funding and digital technologies that make it so much easier to shoot a movie on a shoestring budget, it's also a golden time for independent filmmakers. With all sorts of powerful social media platforms to help get the word out, anyone who dreams of becoming a movie mogul now has a shot, provided they plenty of drive, talent, and stamina.
If you think the screenplay you've been working on would make a great movie, you might want to submit it to the 2013 Screenplay Competition that is a joint project of Slamdance and JuntoBox Films. Slamdance is an organization whose main purpose is to discover and nurture new talent. The
Slamdance Film Festival
, which opens today, is an alternative to Sundance and runs concurrently in Park City, Utah. Notable writers and directors who first got attention at Slamdance include Christopher Nolan, Lena Dunham, Seth Gordon, Lynn Shelton, and Benh Zeitlin. 
Today Slamdance announced its partnership with
JuntoBox Films
for its annual screenplay competition. This year's grand prize winner will receive the largest prize in the history of the competition (now in its 19th year)—$10,000 in cash plus a minimum of $50,000 to be used to finance the production of the winning screenplay. Now that's something to get excited about! There's also a possibility that JuntoBox Films may fully fund the winner. 
The competition welcomes screenplays in every genre, any budget, on any topic, from anywhere in the world. There are four main categories to the competition: Feature, Short, Horror, and Original Teleplay/Webisode. In addition to the grand prize, awards will be given to the top three scripts in each category, and all finalists will receive valuable feedback on their submissions. 
You can submit your masterpiece between February 25 and July 2, and winners will be announced in early October.
Click here
for more details. So what are you waiting for?