'Godzilla' remake now being rewritten by Frank Darabont
Who knew this was even happening?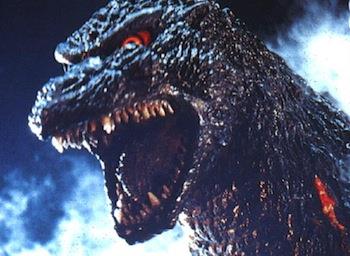 Breaking news, everyone! They're remaking "Godzilla!" We know, we're as surprised as everyone else, if not more so; particularly when one takes into consideration how badly the 1998, Matthew Broderick-led version bombed. But where there's a will—or a pre-existing brand with built-in audience awareness—there's evidently a way: Legendary Pictures is apparently moving forward with a new remake of "Godzilla," this time to be written by "The Walking Dead's" Frank Darabont.
The film, which will be in 3D, naturally—unlike that previously mentioned, Roland Emmerich-directed travesty—already has director Gareth Edwards ("Monsters") attached, and is currently slated for a May 16, 2014 release. Mark your calendars! By which we mean, plan on having a barbecue that weekend, or something.
This doesn't mean that we don't trust Darabont—actually, his "Shawshank Redemption" is one of our favorite films of all time—it's just that we don't trust Hollywood to do what's right, or to bring anything worthwhile to the table, when it comes to remaking such monster movie classics. Peter Jackson brought a certain amount of panache and technical gusto to his updated "King Kong," but even that wanna-be epic looks downright silly, and monumentally boring, next to such slick modern efforts as, er, "Rise of the Planet of the Apes." And—unlike that film, which mined considerable depth and pathos from it's proto-origin story premise—it's not as though there's much narrative ground yet to be covered in the very-well documented adventures of the world's favorite city-stomping, fire-breathing lizard. Still, we suppose if anyone can invigorate the franchise, it's the three-time Oscar nominee behind "The Majestic" and "The Mist."