'Broken City' trailer: Get ready to escape January doldrums with Crowe versus Wahlberg
"This is not what you think it is."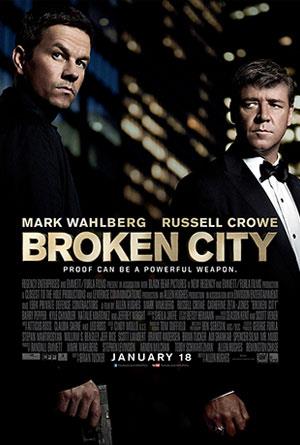 The month of January has typically proven to be a dumping ground for films that, for whatever reason, couldn't hack it during the summer blockbuster crush or the end-of-year awards-bait rush, but the stigma of being a January film has begun to fade. Over the past couple of years, unexpected hits have been released in January, and it's slowly turning into a fertile ground for action-oriented flicks, like "Taken" and "Contraband." After the latter title pulled in a respectable $66 million last year, it's no wonder that Mark Wahlberg hasn't shied away from starring in yet another guns-blazing January release.
In "Broken City," Wahlberg plays an ex-cop who gets a special assignment from the New York City mayor (Russell Crowe) - follow his wife (Catherine Zeta-Jones) and find out who she's having an affair with. Wahlberg's Billy Taggart completes his task handily, but that's not the end of the story, as he soon becomes embroiled in a city-wide scandal that sends Taggart on a quest to avenge his name and get back at the man he thinks is responsible - Crowe's Nicholas Hostetler. 
Crowe versus Wahlberg. Yes, January, that will do quite nicely.
Check out the latest "Broken City" trailer, thanks to
MTV
, after the break.
"Broken City" opens on January 18, 2013.