'Star Trek Into Darkness' trailer returns the space to our space movie
But it still seems oddly Earth-bound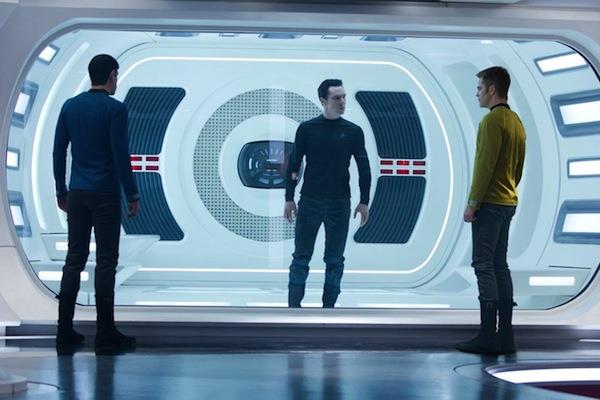 When Paramount first released their "announcement" quasi-teaser trailer for "Star Trek Into Darkness," many fans and commentators were jazzed by the clip's ridiculously portentous Benedict Cumberbatch voice-over, its awesome gloominess, and generally excellent overall production values. On the other hand, its action seemed strangely Earth-bound. Yes, there were the familiar faces of Kirk, Spock, and Uhura, and the U.S.S. Enterprise made a brief cameo crashing into San Francisco Bay. Or was it rising out of the water? Hard to tell. But where was all the "outer space" we'd come to expect and love?
The newly released, official "teaser" trailer—which you can catch over at
Apple
—looks to clear all that up, with much more of its action set in glorious zero gravity, amidst the stars. And fans of gravely intoned narration can rejoice as well, as the new clip features a fresh monolog delivered by Bruce Greenwood's character, whom we'd already forgotten existed. Benedict Cumberbatch is back as well, lighting up the screen with his trademark disdainful smirk. And what's this? A hand pressed against a window, with someone else on the other side flashing the "Live long, and prosper" gesture? Ominous indeed.
What do you think, Hitlisters? Excited for the film's May 2013 debut? Did anybody catch the first 9 minutes of the film before their screening of "The Hobbit?" And is anybody else concerned about the direction this franchise seems to be taking—especially in recycling old story-lines—no longer going where no one has gone before? As always, let us know in the comments...