Alien invaders come home in first trailer for 'Dark Skies'
A terrifying twist on the home invasion trope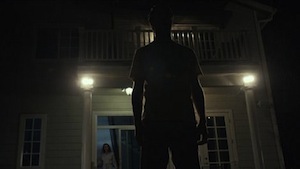 There are a few different types of trailer for horror films: the ones that make you laugh, the ones that make you jump out of your skin, the ones that keep you on edge, the ones jammed full of silly jump scares, and then ones like this first one for "Dark Skies," the kind that make you mumble "oh, that's not good" more than a half-dozen times. Nope, things in "Dark Skies" certainly don't look good, but the movie sure does. 
Starring Keri Russell and Josh Hamilton (doesn't it feel nice to see Hamilton in a new film?), "Dark Skies" centers on a seemingly typical suburban family - who apparently have been targeted by alien invaders. It all starts off relatively simply - some bumps in the night, a roaring home security alarm - before veering off into weird territory that soon becomes totally unsettling. Strangely rearranged dry goods? Check. Birds flying into windows? Big check. Strange marks on bodies? Done. Loss of bodily control? You know it. A maybe-creepy guy explaining everything? Hey, it's J.K. Simmons!
It's all nicely put together and ramped up for maximum creeps and chills. Let's hope the final film accomplishes the very same. Check out the first trailer for "Dark Skies," thanks to
Fandango
, after the break.
"Dark Skies" opens on February 22, 2013.