Jessica Biel Joins 'The Wolverine'
Will play villainess Viper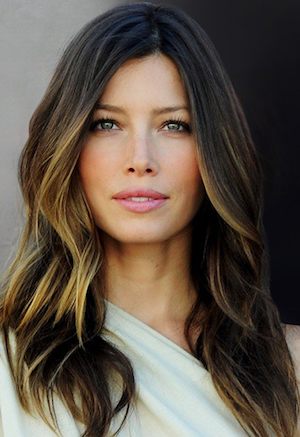 When will the madness end? Every day it seems another villainous role is cast for Fox's upcoming "The Wolverine." According to
Deadline
, the latest actor to join the fray is none other than Jessica Biel, who will play frequent X-Men/Avengers foe Viper.
Just who, exactly, is Viper? According to all reputable sources, by which we mean Wikipedia—not to mention our own exhaustive original research into such matters, by which we mean that one time we read an "X-Men" comic—Viper bounces between evil and not-so-good, and at one point blackmails Wolverine into marrying her. Sexy!
Of course, the Viper is also a frequent ally of/boss to previously announced "The Wolverine" villain Silver Samurai. So it seems safe to expect Biel to be at her unnervingly beautiful, vaguely evil middle-management type best in the forthcoming film. Because nobody would believe it if she were the true evil mastermind, would they? The one with the grand schemes, pulling all the strings. No, that would be too weird. She would just have to be a misunderstood pawn of evil, pushing around all the other, lesser pawns.
What do you think of the news, Hitlisters? Excited for Biel to wash away the stink of her previous Marvel effort, "Blade III: Trinity?" Concerned that "The Wolverine" is sounding more and more like rom-com "The Proposal" set in feudal Japan? Actually, scratch that. "The Proposal" set in feudal Japan sounds awesome.

First of all I enjoyed Blade Trinity and thought she did an awesome Job, totally dug her character, she pulled it off nicely, ecspecially with the crappy directors and Hollywoods control issue that always seem to wreck a good thing when it came to marvel a few years back, wish Joss Wedon would take over Xmen and Wolverine franchise since he could care less what hollywood thinks. Back to Biel, I think she will do a great job, and wish she would have taken on Wonder Woman!! She has talent and I think everyone will be jumping o the JBiel Bus once they see her in it, By the way isn't she in Total Recall!!
Are you sure you want to delete this comment?