Because Of Course: Third 'Hangover' Will Be Set in Tijuana
With stops in Los Angeles and Las Vegas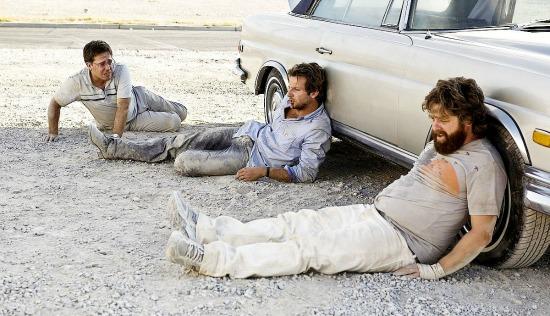 It's somewhat shocking that Todd Phillips' dudes-gone-wild laugh-fest that is the "Hangover" franchise has yet to hit Tijuana, but if reports from both the
Las Vegas Sun
and the
Toronto Sun
are to be believed, that will change in the film's third (and final) entry. The newspapers both report that the third "Hangover" will be primarily set in Tijuana, while other portions of it taking place in Los Angeles (the Wolf Pack's home base) and Las Vegas (the site of their first adventure).
The franchise stars are all expected to return, including Justin Bartha, Bradley Cooper, Ed Helms, and Zach Galifianakis, with yet another cameo from Mike Tyson. As
The Film Stage
notes, rumors have long held that the supposed final entry in the franchise would center on the Wolf Pack springing Alan (Galifianakis) from a mental hospital. Mexico sure sounds like a good place to hide after that sort of stunt.
The film will hit theaters on May 24, 2013. Are you excited for another "Hangover"?