Tyler Perry wants you to face 'Temptation' in his latest film
New project promises to be a departure for the filmmaker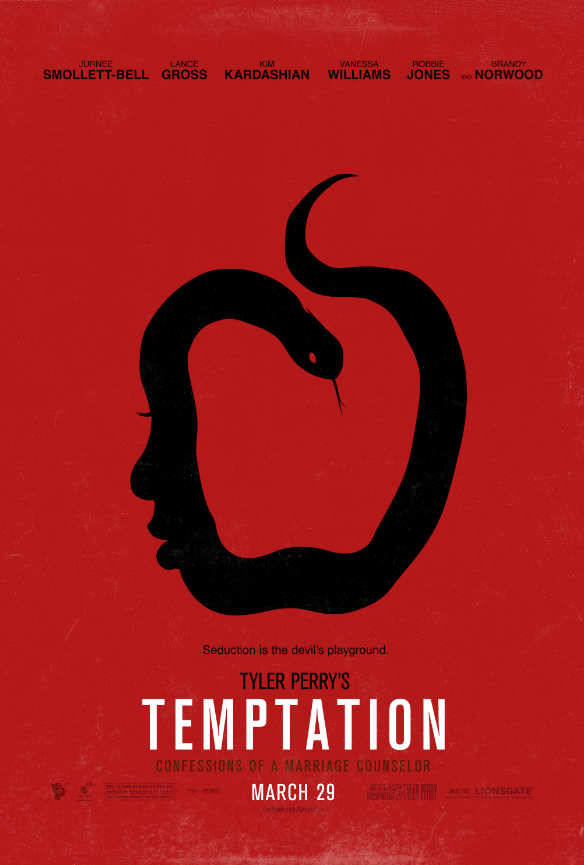 "Seduction is the devil's playground…"
There can be no doubt that Tyler Perry's latest film, "Tyler Perry's Temptation," will be a departure for the filmmaker who has brought us such seriously silly fare as, well, just about every "Madea" film he's churned out over the years. Perry, though clearly endeared to his Madea character, has also attempted to mix up his cinematic output with more dramatically-minded films, like "Why Did I Get Married?" and "For Colored Girls," but his "Temptation" looks to be the most straightforwardly heavy film yet.
The film is billed as "a bold exploration of the intrigue and perils of infidelity" and "a compelling love story that dives straight into the heart of obsessive passion." Whoa.
As Perry tells it: "It's about a woman who starts to get restless in her relationship and her choice to be with another man has a huge effect on the rest of her life...She goes on a journey – in her career and in her marriage – and she ends up in a very different place than she expected." The multi-hyphenate also explains, "This is definitely one of the most provocative movies – sexually and otherwise – that I've made. There are a lot of people who struggle in their relationships. They make bad choices about their marriages. They get divorced. And so many of them don't step out of their situation and really think about the consequences of what they're doing. This movie asks, 'Are you sure you want to do this?' It sends up a flag." And the film's first poster sure as hell doesn't back down from showing the project's true colors - bright red, the color of desire - while also making no bones about freely using the ol' snake and apple temptation trope.
The film stars Jurnee Smollett-Bell, Lance Gross, Kim Kardashian (yes, really), Vanessa Williams, Robbie Jones, Renee Taylor, and Brandy Norwood.