Joss Whedon To Return For 'Avengers' Sequel
Fanboys can breathe a giant sigh of relief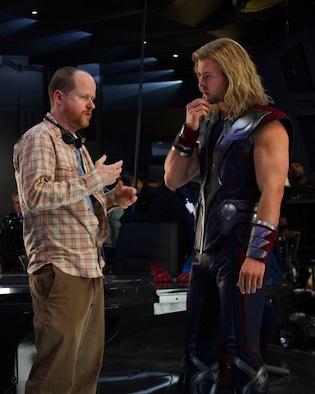 Great news everybody! According to
Variety
, Disney has formally announced that Joss Whedon will, in fact, return to write and direct the eventual (inevitable) sequel to this summer's "The Avengers."
Not unexpectedly, no details were provided as to the details of Whedon's deal, except for that he will also be afforded the opportunity to oversee a mysterious, as-yet undetermined Marvel TV show. (Which will presumably debut the fall of 2014 on Marvel's corporate-sibling, ABC.) That said, it seems a safe bet that Whedon will be handsomely rewarded for his services, likely to the tune of tens of millions of dollars, as would seem befitting the creative force behind the world's third most successful movie ever. 
No word as yet as to when the Avengers will re-assemble, or what the plot will be, but, really, all that can be worked out later. The important part of today's news is that Whedon's creative involvement has been secured. After all, an "Avengers" sequel without him would be—at this point—almost as unthinkable as a "Batman" film without Christopher Nolan. At least until 2015, when "Batman" gets rebooted with Joseph Gordon-Levitt and "Looper" director Rian Johnson.