Eli Roth To Return To Directing With Russell Crowe, 'Dracula' Pic
Should be interesting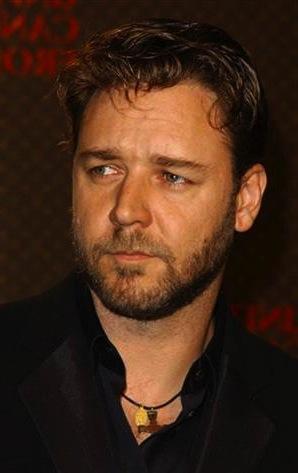 Eli Roth hasn't directed a feature since his "Hostel II" bombed so spectacularly back in 2007. Now, however, it seems that he's getting back in the saddle, with
Deadline
reporting that he's now locked in negotiations to direct "Harker," an update/re-imagining of the Dracula tale that's been kicking around in development at Warner Brothers for over a year.
The film would potentially launch a franchise (of course) centered around its protagonist, Jonathan Harker, a Scotland Yard detective who spends at least this initial installment tracking down, ahem, Dracula. 
The Harker role has yet to be cast, but none other than Russell Crowe is currently attached to play the famed Transylvanian blood sucker. Which means he could potentially go from playing Noah for Oscar-nominee Daren Aranofsky to playing a vampire for trash-auteur Roth. Interesting?
Will Crowe live up to the example of Gary Oldman, Leslie Neilson, et al. in the annals of cinematic Dracula-dom? Will Roth triumph in his return to directing? Will we ever stall out in our unending quest to come up with the perfect rhetorical question? Only time will tell. Until then...
Are you sure you want to delete this comment?