For the Love of (Film Noir) Blogathan: Part 3
Babs, Sullivan and ... Meeker!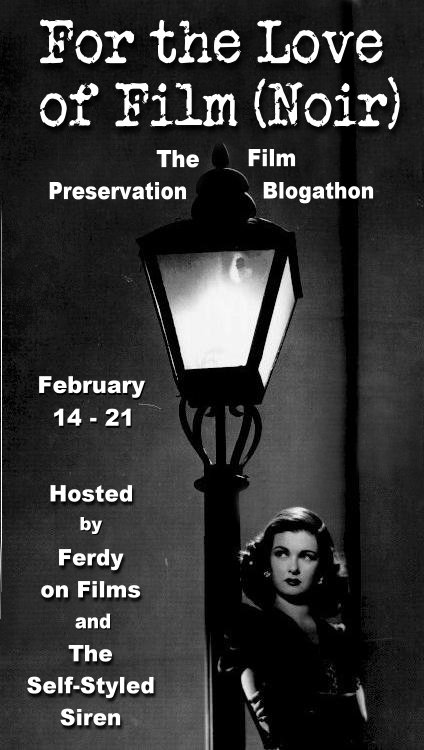 The
For the Love of Film (Noir) Blogathon
hosted by the inimitable
Self-Styled Siren
and
Ferdy on Films
, continues on fellow noir-ists! Writers and film fans, please contribute not just your pen, but your payment, to the blogathon. Proceeds will go to the Film Noir Foundation's restoration of the 1950 noir "The Sound of Fury." Donate
here
.
For my contribution at the Hitlist, I'm taking us through the week with one of noir's greatest icons -- Barbara Stanwyck -- highlighting some of her top noir performances.
Here's Stanwyck, Barry Sullivan and ... oh my lord ... Ralph Meeker ...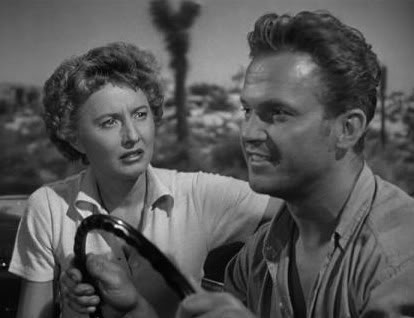 "Jeopardy" (1953) John Sturges

The John Sturges directed daylight noir thriller is not only a tense, daring ride, but a deliciously good time. Here's the predicament: While vacationing in Mexico with hubby, the great, underrated Barry Sullivan and their young son, Stanywck is put to the test after Sullivan is trapped in the surf and she must find anyone (anyone) to help her. Aid arrives in smarmy Ralph Meeker (ohhhh...Ralph Meeker) a fugitive who has a few other things on his mind. And off it goes. The repartee between Stanwyck and Meeker is angry, sick and sexy with standouts involving the triple slap Meeker lays on tough Stanwyck, or Meeker's proud preference for cheap perfume: "It doesn't last as long," or my favorite moment  --  when Stanwyck realizes she must make the ultimate sacrifice. She faces Meeker all hard and seductive to say, "I'll do anything for my husband. ANYTHING." And she does. Pretty intense stuff for 1953. And to do to such a wonderful (and dare I say, uber sexy husband) Barry Sullivan? I dare. Sturges works wonders with this lean, mean material. And this is some sacrificial Stanwyck. Hard core Babs at her best.
Visit the
Siren
and
Ferdy
for more links and discussion.
Comments are unavailable on this page.