Kurt Russell, Sacha Baron Cohen Bail on Quentin Tarantino's 'Django Unchained'
This is mainly a problem in that his latest project is currenty shooting...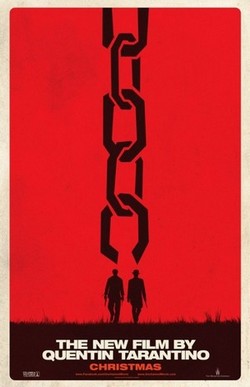 Quentin Tarantino has been shooting "Django Unchained," his Deep South homage to spaghetti Westerns, since last November and production is still underway in Louisiana, despite the film's set release date this Christmas. In other words, it's something of a tight time to have to re-cast a part or two.
Due to, and during, the press tour for his new film, "The Dictator," Sacha Baron Cohen
admitted
 on the Howard Stern Show that he could no longer play the role of Scotty Harmony. And if that wasn't enough, Kurt Russell, replacing Kevin Costner as a villain and thus reuniting with his "Death Proof" director, has reportedly left the project and -- according to
AICN
-- his part will effectively be taken over by current cast member Walton Goggins ("Justified").
Still starring Jamie Foxx as freed slave Django, Christoph Waltz as his bounty hunter buddy, Leonardo DiCaprio, Kerry Washington, and Samuel L. Jackson, "Unchained" should be in theaters by December 25th. Are we excited for QT's follow-up to "Inglourious Basterds"?