Peter O'Toole Announces His Retirement from Acting
The eight-time Oscar nominee takes his leave of the stage and screen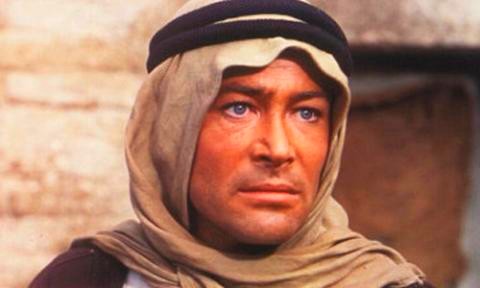 After a week that saw the passing of both Andy Griffith and Ernest Borgnine, I must admit that it's something of an odd relief to be prompted to discuss the culmination of an outstanding acting career without it necessarily occurring in the context of an obituary.
According to
Playbill
, Peter O'Toole issued a statement today announcing his retirement from acting on stage and screen at the age of 79:
"Dear All, It is time for me to chuck in the sponge. To retire from films and stage. The heart for it has gone out of me: it won't come back. My professional acting life, stage and screen, has brought me public support, emotional fulfillment and material comfort. It has brought me together with fine people, good companions with whom I've shared the inevitable lot of all actors: flops and hits. However, it's my belief that one should decide for oneself when it is time to end one's stay. So I bid the profession a dry-eyed and profoundly grateful farewell. Ever Peter O'Toole" 

Having seen his brief, flatly sage turn in last month's "For Greater Glory," it's not hard to agree with the man's assessment; however, there's no sense in denying those performances which were extraordinary over the course of half a century. An eight-time Oscar nominee (finally granted an Honorary Award in 2003), O'Toole rightfully made his name with noteworthy turns on screen, ranging from "Lawrence of Arabia" and "The Lion in Winter" to "My Favorite Year," "Venus," and "Ratatouille," work that often consisted of tremendous passion, wisdom, and wit.
Playbill reports that O'Toole will now spend his time working on his memoirs.