New on Netflix Instant: Charlize Theron in 'Young Adult' and the Oscar-winning 'The English Patient'
Plus 'Nobody's Fool,' 'Last of the Mohicans,' 'Sexy Beast,' 'Double Indemnity,' and more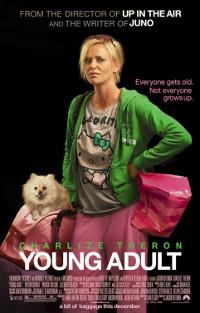 "Young Adult" (2011), from "Juno" director Jason Reitman and screenwriter Diablo Cody, is a caustic dark comedy starring Charlize Theron in a brilliant performance as a self-absorbed author of juvenile fiction. "There's almost nothing cute about "Young Adult," the brisk, sharp and mordantly funny character study starring Charlize Theron as a self-deluding piece of work on a warpath to reclaim her lost high school love," writes MSN film critic Glenn Kenny. "Her adventures are cringingly funny and sometimes moving and eventually troubling."
"The English Patient" (1996), a lushly romantic World War II drama adapted from Michael Ondaatje's novel by director Anthony Minghella, won nine Academy Awards, including Best Picture and Best Director). Set in the African desert for World War II and starring the intense Ralph Fiennes, the elegant Kristin Scott Thomas and the angelic Juliette Binoche, it could be "Casablanca" for the nineties, delivering both romantic tragedy (the end of the old world of privilege) and rebirth (the beginning of a new egalitarian world) in an old fashioned/new-age romance with the most beautiful people and gorgeous costumes you ever saw survive a trek through the desert.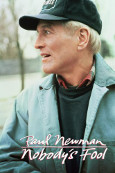 "Nobody's Fool" (1994), based on the novel by Richard Russo and directed by Robert Benton, offers Paul Newman one of his greatest roles as an easy-going screwup in a depressed New England mill town. As he watches over his aging landlady (Jessica Tandy, in her final film role) and builds bridges to his estranged son (Dylan Walsh) and grandson as their lives are hit by a marriage separation, the small town character starts to grow up just as he nears retirement age.
Daniel Day-Lewis stars in "The Last of the Mohicans" (1992), Michael Mann's muscular version of the James Fennimore Cooper frontier classic. Rugged and wild with long flowing hair, he's a proto-counter culture son of mother nature in buckskin, but his attraction to a strong-willed English Rose (Madeleine Stowe) makes him choose sides in a war he'd planned to leave behind.
More New on Netflix recommendations at Videodrone
For more releases, see Hot Tips and Top Picks: DVDs, Blu-rays and streaming video for week of December 4, 2012