Budweiser would rather not be associated with 'Flight'
Apparently, they're all for partying and good times, just not piloting planes under the influence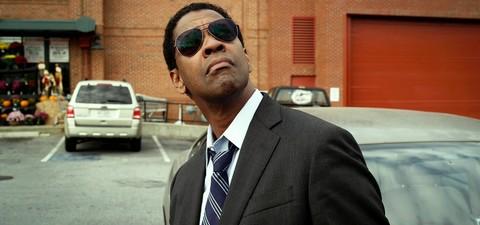 Most companies wouldn't mind seeing their products featured prominently in a hit film. In fact, Heineken shelled out
$45 million
just to have James Bond rock one of their beverages over his traditional martini in the upcoming "Skyfall" (although don't worry, die-hards, he still has one of those). As far as Budweiser is concerned, though, being featured in a film about an alcoholic pilot isn't exactly what they would have had in mind.
The Associated Press
reports that neither Anheuser-Busch nor the makers of Stolichnaya Vodka gave permission for use of their brands in the film and don't appreciate their products being associated with Denzel Washington's character's alcoholism, drunk driving and reckless flying. The decision to include real brands without prior consent is technically a legally permissible one, but Budweiser still seeks to have their brand removed from the film's current release and any eventual home video versions.
At any rate, "Flight" opened last weekend to a respectable $25 million and will continue to clink glasses with Mr. Bond's slightly more responsible drinking habits at the box office this weekend.