Ben Kingsley To Join 'Iron Man 3'?
But he couldn't possibly be playing the Mandarin, could he?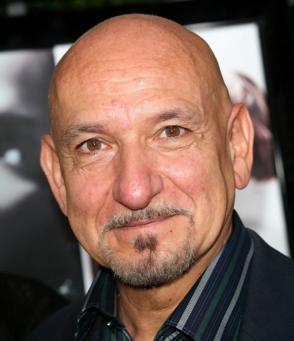 According to
the Hollywood Reporter
, Ben Kinglsey is in talks to join "Iron Man 3." Which we guess counts as a *SPOILER* for anyone who thought Iron Man might die in this May's "The Avengers." But no, it's long been known that "Iron Man 3" was on the way, this time with Shane Black ("Kiss Kiss, Bang Bang") in the director's chair, so...
Of course, Ben Kingsley seems like the perfect choice to play a Marvel super villain. And we're not just saying that because the venerable on-screen icon actually has the presence and charisma to convincingly hold his own opposite Robert Downey Jr.'s motor-mouthed playboy. (Unlike, say, "Iron Man 2's" Sam Rockwell.) As to which villain Kingsley might play? Early rumors have him pegged for the role of "The Mandarin." Which kind of makes sense, until you realize that "The Mandarin" is a horribly offensive Asian stereotype, and that China is a huge market, and that's kind of a big deal.
What say you, Hitlisters? Which villain could/should Ben Kinglsey play? Does he have that certain, requisite je ne sais quoi to match wits with Downey Jr.? Will the "Iron Man" saga bow out after three films, a la Christopher Nolan's "The Dark Knight" trilogy? Or will Tony Stark live forever? Let us know in the comments!