Interview: Director Ti West on the Horror Anthology 'V/H/S'
Six different directors worked on this scary homage to the found-footage genre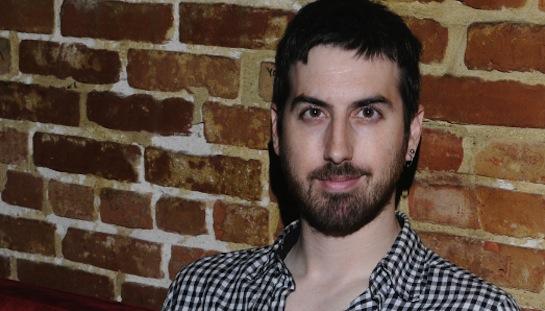 Harkening back to the days of TV anthologies like "Twilight Zone," "Night Gallery," and "Tales from the Dark Side," the new movie "V/H/S," which premiered this year at Sundance and is now in limited theatrical release and available on VOD, features an embarrassment of scary riches: five short films, each directed by a different master of the genre, as well as a creepy wrap-around story that sets up the found footage-based plot device.

Though the tales are very different in mood and tone, the net result is that you will never look at your old VHS player the same way again. The filmmakers involved in this spine-chilling film include Adam Wingard, David Bruckner, Glenn McQuaid, Joe Swanberg, and Ti West, the acclaimed director of "The House of the Devil" and last year's "The Innkeepers." I spoke with West by phone about his involvement in "V/H/S."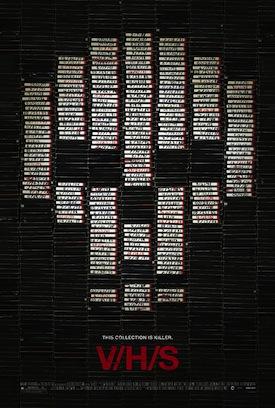 MSN Movies: I thought your segment, called "Second Honeymoon," was one of the most terrifying parts of the film. How did you come up with that idea?
Ti West: When they first asked me to direct one of the pieces, I didn't think I wanted to be involved in the project. I said I'd give it some thought but I really didn't think I'd come up with any ideas that they'd be into. But then I went on this road trip to the Southwest. I found the area I was traveling in intriguing but also kind of creepy. I kept meeting a lot of strange people and there were all these hitchhikers on the road. I started thinking about all the horror genre elements I could bring to this story about a couple on a road trip and got really excited about it. I thought I could do it  exploitation-style with some really wild plot twists. And I thought the idea of being filmed while you're sleeping, which is a key part to my story, was really scary. So I got back and then a month later went back and did the same trip for the movie!
I remember when we talked about "The Innkeepers," you shot it at that same hotel where you had just stayed while filming "The House of the Devil." This sounds sort of similar. 
Yes, it felt exactly like that! That's generally how I get my ideas. I do something, then I make a movie about it!
In your piece, a woman (Sophia Takai) is documenting the road trip she's taking with her husband (Joe Swanberg) when some really scary stuff starts happening. Had Joe already directed his segment in "V/H/S" when you made yours?
No, it was before that. Joe is one of my close friends. Joe and Sophia are both directors of these kind of relationship movies so I thought they'd be perfect for the parts of the couple making a movie about their trip.
How quickly did you shoot the piece?
We left on a Thursday and came back on a Sunday and just shot it while we were traveling. It was crazy!
When you're making something like this, do you talk to the other filmmakers and make sure all of your segments go together somehow?
Well, in hindsight, that might have been a good idea! But I was the first person to do it, the others hadn't written their stories yet so there really wasn't anyone for me to talk to. If I'd been the last person to shoot instead of the first it might have changed what I did. I made this little psychological drama—sort of a slow burn with a surprise ending, but when I saw what everyone else did there were all these monsters and shit flying around! If I had seen those I might have made something a lot more outrageous!
Then I'm glad you didn't—I liked the more subtle psychological terror in your piece! You're also one of the directors in the upcoming film, "The ABCs of Death." Is that a similar kind of thing?
Sort of, but for that one we each got a letter and were told to just do our thing. It had a much different feel, and, of course, the pieces are a lot shorter since we have 26!
I also read about the screenplay you're writing for the "Bedbugs" movie. Talk about terror! Are you going to direct that as well?
At the moment I don't think so. The film is based on a novel and I'd never adapted a novel before so I really wanted to try it. I think it came out well. I'm intrigued by writing stuff that someone else directs. I don't really want to direct someone else's scripts but I like the idea of seeing what other directors do with something I write.
And last January we also talked about your upcoming sci-fi flick, "Side Effect," starring Liv Tyler.
That's a little stalled at the moment due to the fact that no one wants to spend money on movies anymore! We actually raised most of the money but the last bit is a challenge. But it'll get made.
Does that one have a much larger budget than the films you've already done?
It's up there. The thing is, you can't really cut corners when you need a spaceship! In other movies, you can keep dropping stuff but for this movie you have to have a good spaceship or it's too cheesy!
We talked about the idea of you doing a big studio movie one day. I remember you said you'd be happy to, as long as it wasn't "Thor 2!"
Did I say that? I'd actually love to do "Thor 2." I wouldn't care about it like I do my own films but I'd be happy to do it if it would make me a millionaire! Unfortunately, "selling out" is never that easy. If someone came up to me and said, "Here, make this movie, it's happening right now, you get to blow a lot of shit up, it has all these famous people in it, and we're going to give you a lot of money," I'd be very happy to serve as their gun-for-hire! When you're making a small movie that's personal, you can get a little crazy because it's really important to you. I'd love a job that I don't have to be passionate about but I don't think the studios would be thrilled with that attitude!
So you don't think you could be passionate about "Thor 2?"
Is that even a real movie? I don't know. I'd love the chance to make something like that look great and have a ton of money to get all these cool shots. I just woudn't take it home with me every night— which might be a relief!
"V/H/S" is currently playing in select cities and is available on demand.