New on Netflix Instant: 'Dog Day,' 'Groundhog Day,' and a 'Big Night'
Plus 'Network,' 'Drugstore Cowboy,' 'Bubba Ho-tep' and more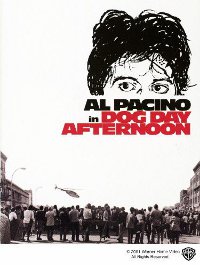 "Dog Day Afternoon" (1975) reunites "Serpico" star Al Pacino and director Sidney Lumet for a gritty, funny, electric drama about a failed New York bank robbery turned gripping hostage situation turned energetic media circus. Based on a real incident, it's shot by Lumet on the streets with a documentary-like immediacy and a dramatic intensity that builds on complications both surprising and startlingly real. John Cazale is his accomplice here, Charles Durning is the police detective trying to keep the situation under control as crowds start cheering for the robbers ("Attica! Attica!"), and Chris Sarandon earned an Academy Award nomination in a small but memorable role as Pacino's lover.
"Network" (1976), written by Paddy Chayefsky and directed by Sidney Lumet, is a brilliantly scathing satire of the business of television news and the sacrifice of responsibility for ratings that predicted the era of tabloid TV and reality TV. It's also a fascinating and entertaining piece of satirical drama, thanks to the self-conscious theatrics of Chayefsky ("I'm mad as hell and I'm not going to take this anymore!"), the terrific performances (especially William Holden as the only human left at the end of this profit-ringing process) and Lumet's steady eye keeping the real world into perspective as the news becomes a veritable circus sideshow.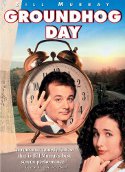 On first glance, "Groundhog Day" (1993) might appear to be just another high concept Bill Murray comedy, but it turns into one of the most affirming -- and funny -- films every made about personal awakening. Director/co-writer Harold Ramis takes a clever idea (smug, self-centered Murray is doomed to relive the same day over and over and over again), pushes it to the ultimate reaches of madness (Murray's character quite literally goes through the seven stages of dying as he tries to cope) and emerges on the other side with a rare comedy which is both hilarious and heartfelt, an almost spiritual story of rebirth refreshingly free of preachy moralizing and mawkish sentimentality.
Actors turned directors Stanley Tucci & Campbell Scott collaborated on "Big Night" (1996), a modest character driven piece anchored by excellent performances by Stanley Tucci and Tony Shalhoub as Italian brothers struggling to make a go of their failing restaurant in New York. The plot revolves around the efforts to put on a special dinner for a visiting celebrity to capture some publicity, but the story is in the characters and their relationships, especially between Tucci and Shalhoub.
More picks, including "Drugstore Cowboy" and "Bubba Ho-tep," at Videodrone.
For more releases, see Hot Tips and Top Picks: DVDs, Blu-rays and streaming video for May 8