'Anchorman 2' Finally Gets the Green Light
Great Odin's raven! The sequel to the irreverent 2004 hit is finally underway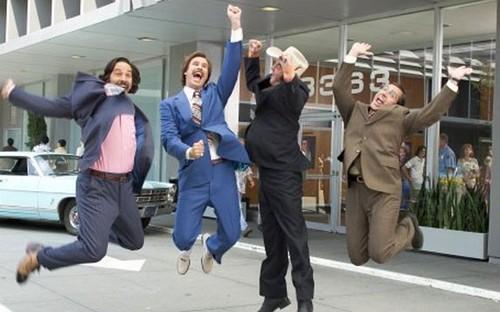 After taking in $85 million domestic with "Anchorman: The Legend of Ron Burgundy," it seemed like director Adam McKay and star Will Ferrell were destined to make a follow-up... and they did. Three more times, in fact -- 2006's "Talladega Nights: The Ballad of Ricky Bobby," 2008's "Step Brothers" and 2010's "The Other Guys." But none of them concerned the continuing adventures of Burgundy and his Channel 4 Action News team.
...until now. Ferrell stopped by "Conan" tonight in character to specifically announce that Paramount was moving forward on a sequel to "Anchorman." (You can check out the clip below.)
Deadline
goes on to confirm that McKay will return as director, Judd Apatow will once again serve as producer and both Paul "Brian Fantana" Rudd and Steve "Brick Tamland" Carell will reprise their roles. (Whither Dave Koechner as Champ Kind?)
Well, are we excited for the return of everyone's favorite sexist jazz flute enthusiast? Does this news take you to the proverbial Pleasure Town or leave you stranded on Whore Island?