New on Netflix Instant: A Potpourri of Old and New
Keanu Reeves in 'Henry's Crime,' 'The Heir Apparent: Largo Winch' from France, 'Full Contact' with Chow Yun-fat and more
By 
SeanAx
 May 31, 2012 11:25PM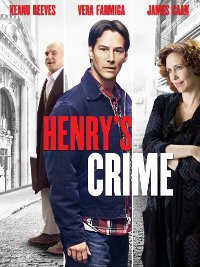 "Henry's Crime" (2010) is an indie caper comedy with Keanu Reeves as a man who serves time for a crime he never committed and decides to go ahead and rob the bank he was convicted of robbing when he gets out. The film never quite comes to life according to MSN film critic James Rocchi, who complains that it "dawdles when you want it to jump, skips when you want it to sizzle." Vera Farmiga and James Caan co-star and Malcolm Venville ("44 Inch Chest") directs.
"The Heir Apparent: Largo Winch" (2008), based on a series of French graphic novels, stars Tomer Sisley as the adventurer heir to a multi-billion dollar corporation and Kristin Scott Thomas as the corporate officer charged with finding the mysterious heir while he's hunted by rivals and criminals. "About halfway through, the wheeling and dealing becomes so elaborate and the villains so numerous that the only way to enjoy the movie is to let its preposterous story wash over as you sit back and take in the scenery," writes New York Times critic Stephen Holden.
From Norway comes "The King of Devil's Island" (2010), starring Stellan Skarsgård as the rigid governor of reform school whose brutal treatment of the young inmates is met with rebellion, thanks to the resistance of a young man who stands up to the abuse.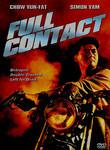 "Full Contact" (1992), Ringo Lam's sleek, stylish, coldly cruel action classic, stars Chow Yun-Fat as a steely, smiling bar bouncer who emerges from a double cross like an avenging ghost, "Point Blank"-style, for his cut (and a little payback). Lam makes a great cinematic counterpart to John Woo--pared down and precise, clearing the frame of the extraneous flourishes that enrich Woo's kinetic action paintings to concentrate on violent conflict mano a mano--and he chills Chow's normally warm presence to an icy intensity. Extremely violent, and one of the most impressive action films to come out of Hong Kong. Anthony Wong plays Chow's weak-willed pal and the magnetic Simon Yam is the narcissistic gangleader who plots Chow's demise.
More recent Netflix arrivals at Videodrone
For more releases, see Hot Tips and Top Picks: DVDs, Blu-rays and streaming video for May 29