'Parental Guidance' Trailer: Billy Crystal and Bette Midler Look After the Kids
One assumes that hijinks will then ensue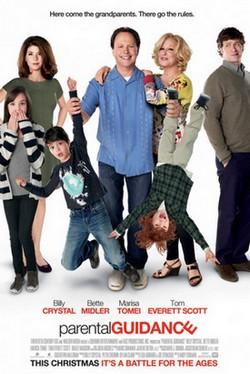 Who could have guessed that 2012 would have seen a resurgence for Billy Crystal of all people? Having hardly taken any on-screen roles since 2010's "Tooth Fairy" -- and none for eight years before that -- he kicked off the year by stepping in for Eddie Murphy as host of February's Oscar ceremony. Now, he's all over Christmas with Disney's 3D re-release of "Monsters, Inc." (bumped up from January 2013) and "Parental Guidance," the new trailer for which we've included below.
In it, Crystal and Bette Midler (!) play parents to Marisa Tomei, who asks them to watch her moppets as she heads out of town on business. In keeping with the established track record of Andy Fickman ("You Again," "The Game Plan"), squeaky-clean shenanigans will surely follow, and maybe even some much-needed life lessons about the value of family.
Then again, it's not like the kids will be begging to see "Django Unchained," so an alternative must be offered. (Well, either that or you leave your kids with your own parents. Life imitating art and such!) "Parental Guidance" opens on December 25th.