'Trance' trailer: Rosario Dawson tries to unlock James McAvoy's mind
The latest from '127 Hours' (and Olympics ceremony) director Danny Boyle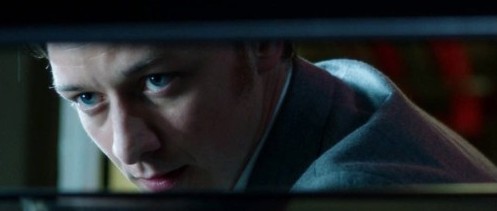 The films of Danny Boyle can generally be split between two categories: the life-affirming stuff ("Trainspotting," "127 Hours," "Millions," "Slumdog Millionaire") and his pulpier fare ("28 Days Later," "Shallow Grave," "Sunshine"), with "A Life Less Ordinary" deserving its own third column for being... well, whatever the hell it is.
Now, after three years of non-film duties -- you know, directing "Frankenstein" for the stage and opening the 2012 Olympics with a grand ceremony -- Boyle is back with "Trance," in which a would-be art thief (James McAvoy) loses his memory after a botched heist and begins to lose his grip on reality once his very unhappy boss (Vincent Cassel) enlists a hypnotist (Rosario Dawson) to retrieve the whereabouts of a particularly priceless painting.
Yes, yes, it
does
sound a bit silly, but Boyle has a knack for using potential silliness as reason enough to wield some considerable visual flair. Our colleagues at
MSN UK
have premiered the trailer (which we've included below), so tell us what you think, Hitlisters. "Trance" opens in the UK in late March; although distributor Fox Searchlight has yet to schedule an official US release date, one can expect it to be not too long after.