'Captain America' Sequel Gets A Release Date
Summer blockbusters come earlier every year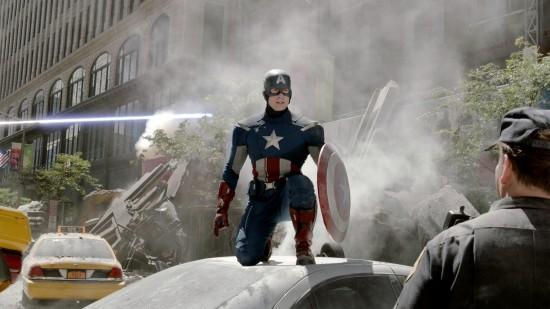 Though the film is without a director as of yet, Walt Disney Studios has gone ahead and announced that the second "Captain America" film will release on April 4, 2014. Details are slim so far, but we do know that screenwriters Chris Markus and Stephen McFeely are penning the script, and that (per today's press release) "the second installment will pick-up where the highly anticipated Marvel's 'The Avengers' leaves off, as Steve Rogers continues his affiliation with Nick Fury and S.H.I.E.L.D and struggles to embrace his role in the modern world." Does that mean that Rogers will be staying in the modern world or going back to the 1940's? Who knows! Let speculation run rampant!
In regards to the film's director, as
/Film
reported last month, there are currently four directors in the running: George Nolfi ("The Adjustment Bureau"), F. Gary Gray ("The Italian Job"), and Anthony and Joseph Russo ("Welcome to Collinwood," who are also working as producer/directors on "Community"). With today's announcement, we will surely learn about a locked-in director (or two!) soon enough.
It's also worth noting that the scheduling of the "Cap" sequel now means that there are five Marvel films currently set to hit theaters within the next 2-plus years:
1. May 4, 2012 – "The Avengers"
2. May 3, 2013 – "Iron Man 3"
3. November 15, 2013 – "Thor 2"
4. April 4, 2014 – "Captain America 2" (the original Untitled Marvel Movie #1)
5. May 16, 2014 – Untitled Marvel Movie #2
What do you think that still-unrevealed Marvel film is? What do you want it to be? What are you most excited to see on this list?
Are you sure you want to delete this comment?